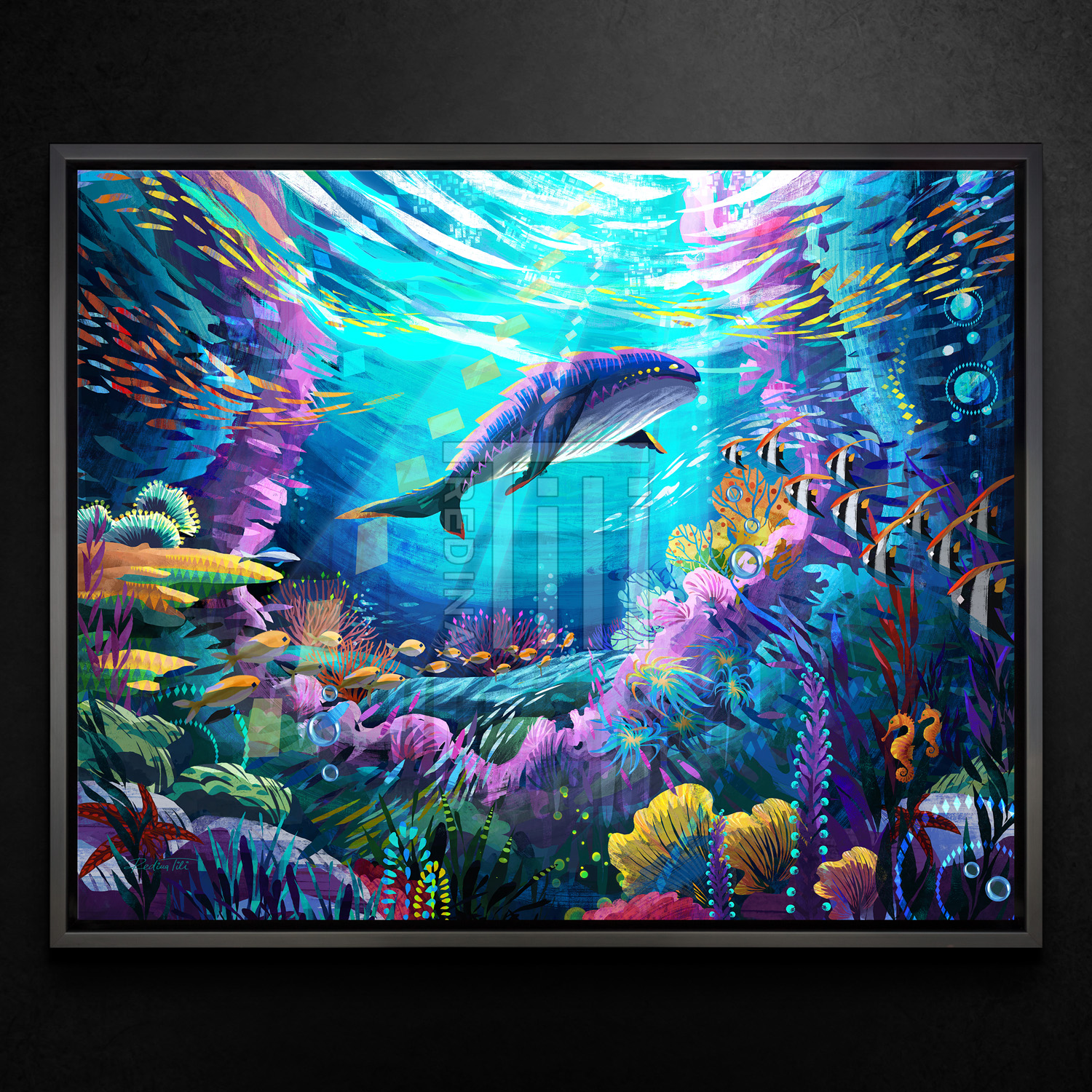 Art Notes
It's very interesting to see how vivid the colors of the reef are, like some sort of amazing fair, where creatures big and small show off their surprising ability to astonish your vision.
As you pass through this endless coordinated dance floor, you look up and see the light rays piercing through the water, shining gently onto reflective scales with thousands of sparkles.
Such a beautiful feeling.
Copyright: LIGHT OF LIFE BY REDINA TILI © 2018 ART BRAND STUDIOS, LLC, ALL RIGHTS RESERVED.
Title Light Of Life – Metal Framed
Painted 2018
Published 2018
Collection Awakening Collection