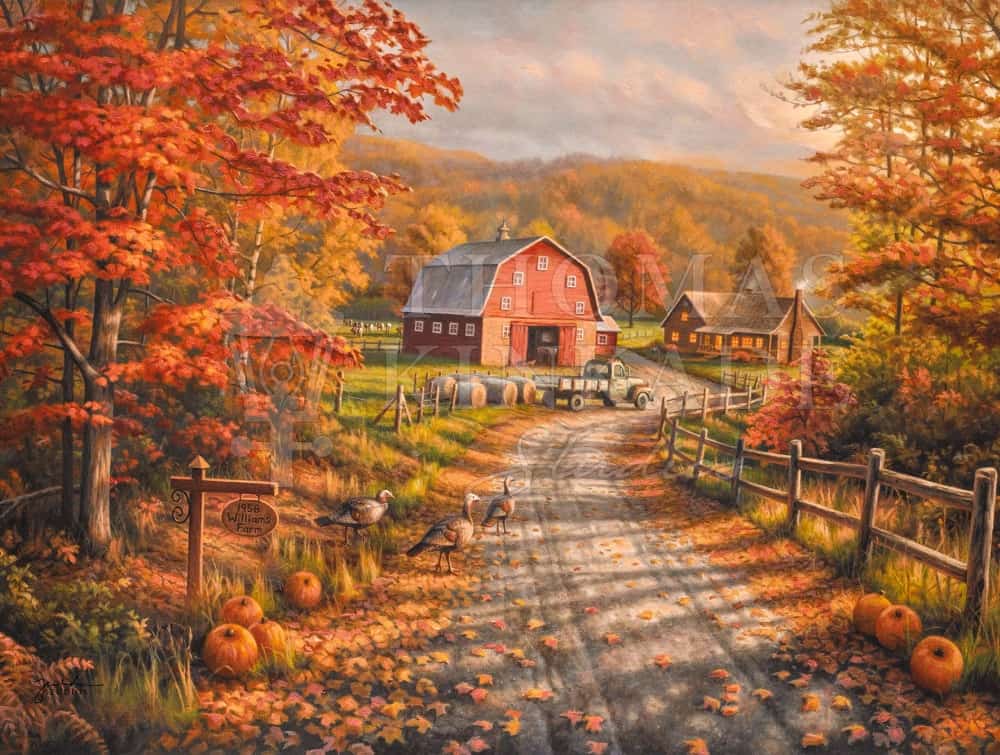 Art Notes
Autumn is one of the most beautiful times of the year. The sun begins to set earlier in the evening, and a brisk breeze rustles the colorful leaves on the trees. In Late Afternoon on the Farm, the artists of Thomas Kinkade Studios explored what lay around the corner in A Walk Down Autumn Lane, and "William's Farm" appeared nestled serenely in the hills.
The wild turkeys meander along the rutted lane, heading towards the remnants of the setting sun, which casts a warm glow on the red barn roof. The lanterns perched atop the rustic fence illuminate the road and reflect off the ripe pumpkins.
Join the Thomas Kinkade Studios and enjoy the discovery of what lies at the end of the Autumn Lane in Late Afternoon on the Farm.
Estate Edition Sketch
Here is the E/E sketch for Late Afternoon on the Farm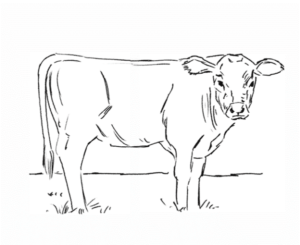 Edition Features
Textured Brushstroke Process
Additional Highlighting
Small Edition Size
Authorized Signature In Silver
Unique Hand-Drawn Sketch On The Back Of The Canvas
Copyright: © The Thomas Kinkade Estate. All rights reserved.
Title Late Afternoon on the Farm
Published August 2022