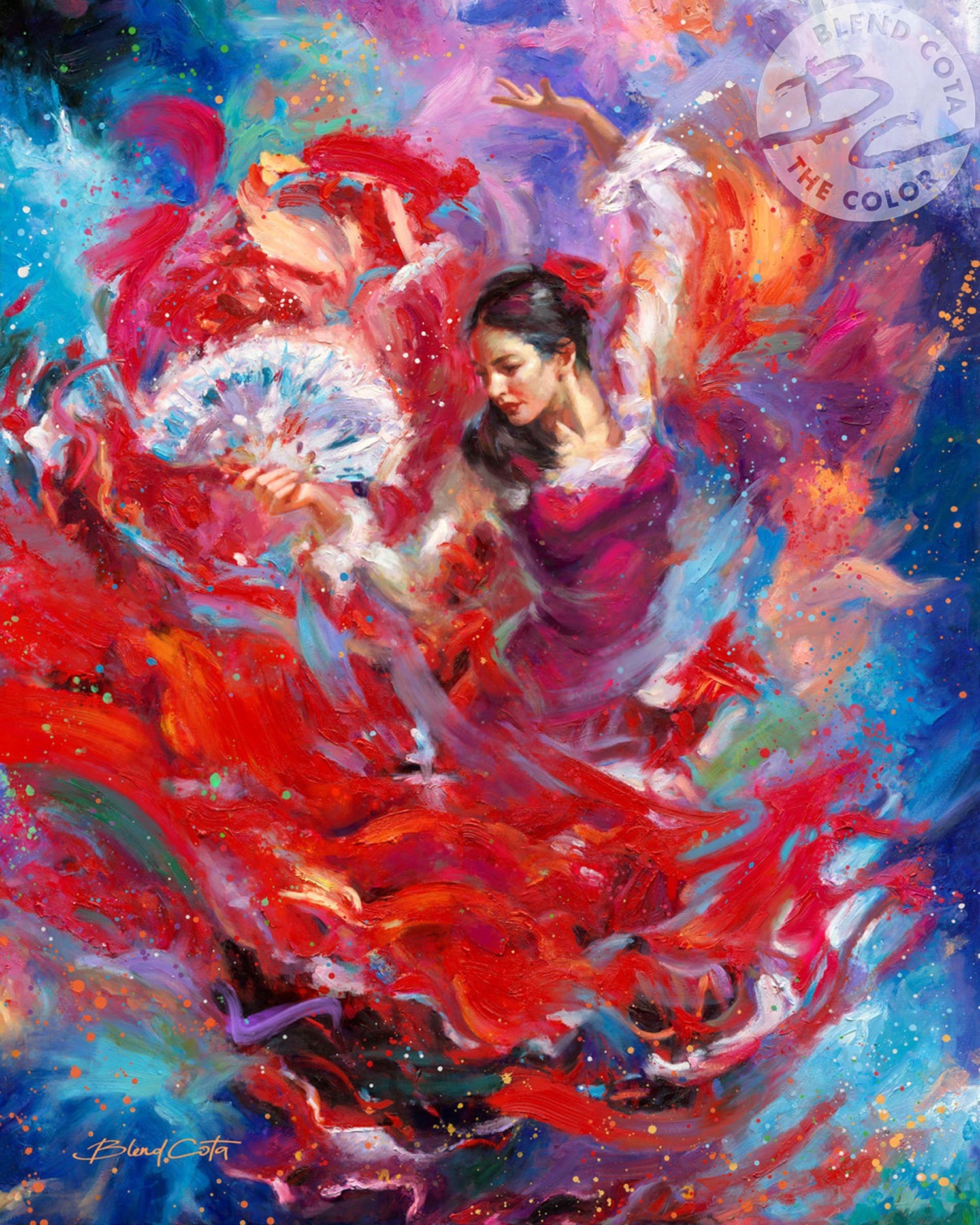 Art Notes
A mesmerizingly beautiful flamenco dancer electrifies the room. You can almost hear the sound of music and feel the air moving around her flaming red dress and body in motion. I painted her with an intensity of color that transports you into the room to share in the beauty and energy of the dance.
Highlights:
This electrifying flamenco dancer is moving so fast that you can only clearly see her hands and face in detail.
As she vibrantly moves to the rhythm of the music, her movements are captured in the paint that splashes up from her dress.
Copyright: Flamenco Dancer by Blend Cota, 2017 © Art Brand Studios, LLC, All Rights Reserved
Title Flamenco Dancer
Published August 2017
Collection The Color
Also available in several open edition formats