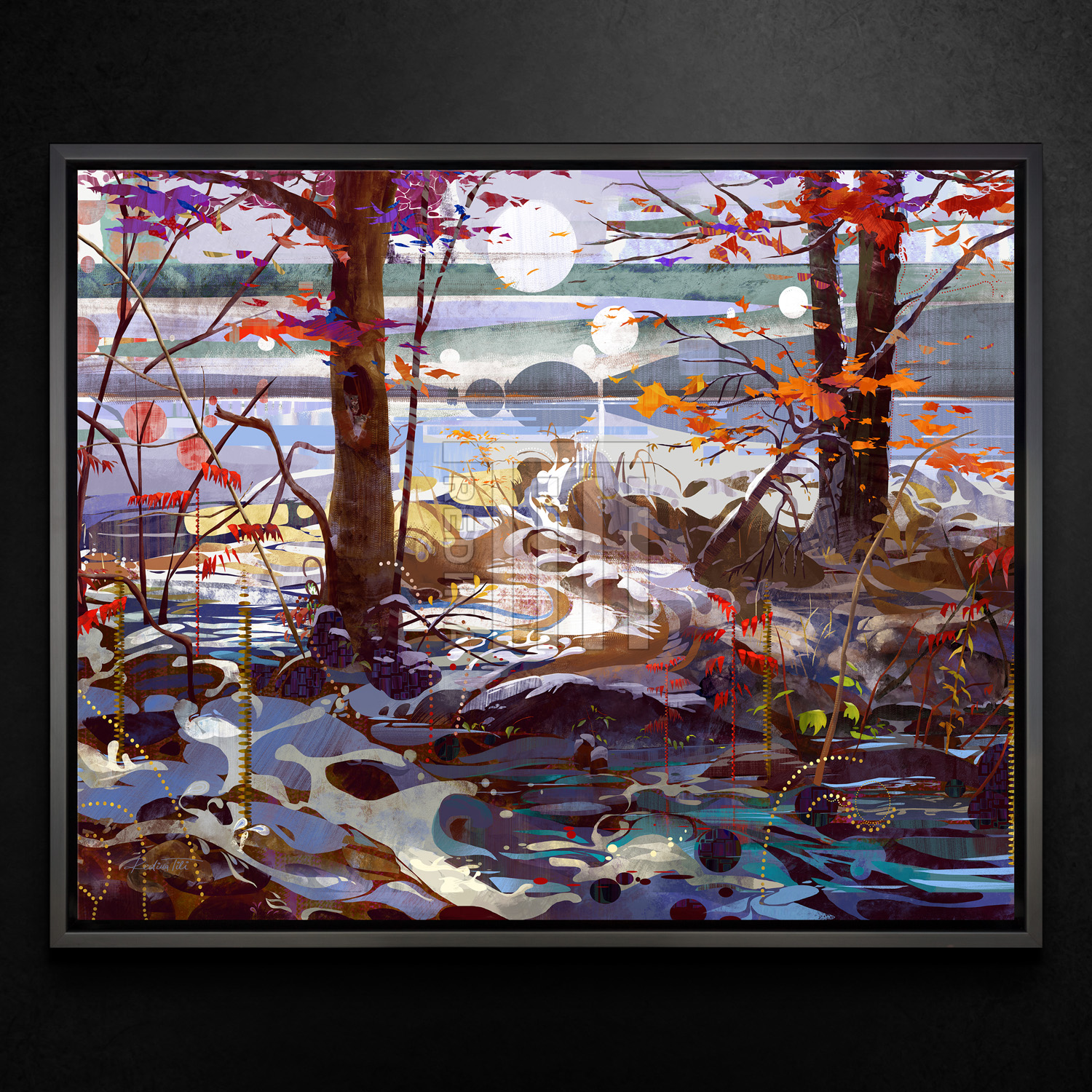 Art Notes
This was a trip to Manitoulin.
Such beautiful nature, clean deep waters, sunset horizons, and rocky shores.
Colorful fall leaves traveling through small streams of water.
A far corner of land where you barely see footsteps and everything is untouched.
Falling in love with nature all over again.
Copyright: FALLING BY REDINA TILI © 2018 ART BRAND STUDIOS, LLC, ALL RIGHTS RESERVED.
Title Falling – Metal Framed
Painted 2018
Published 2018
Collection Awakening Collection