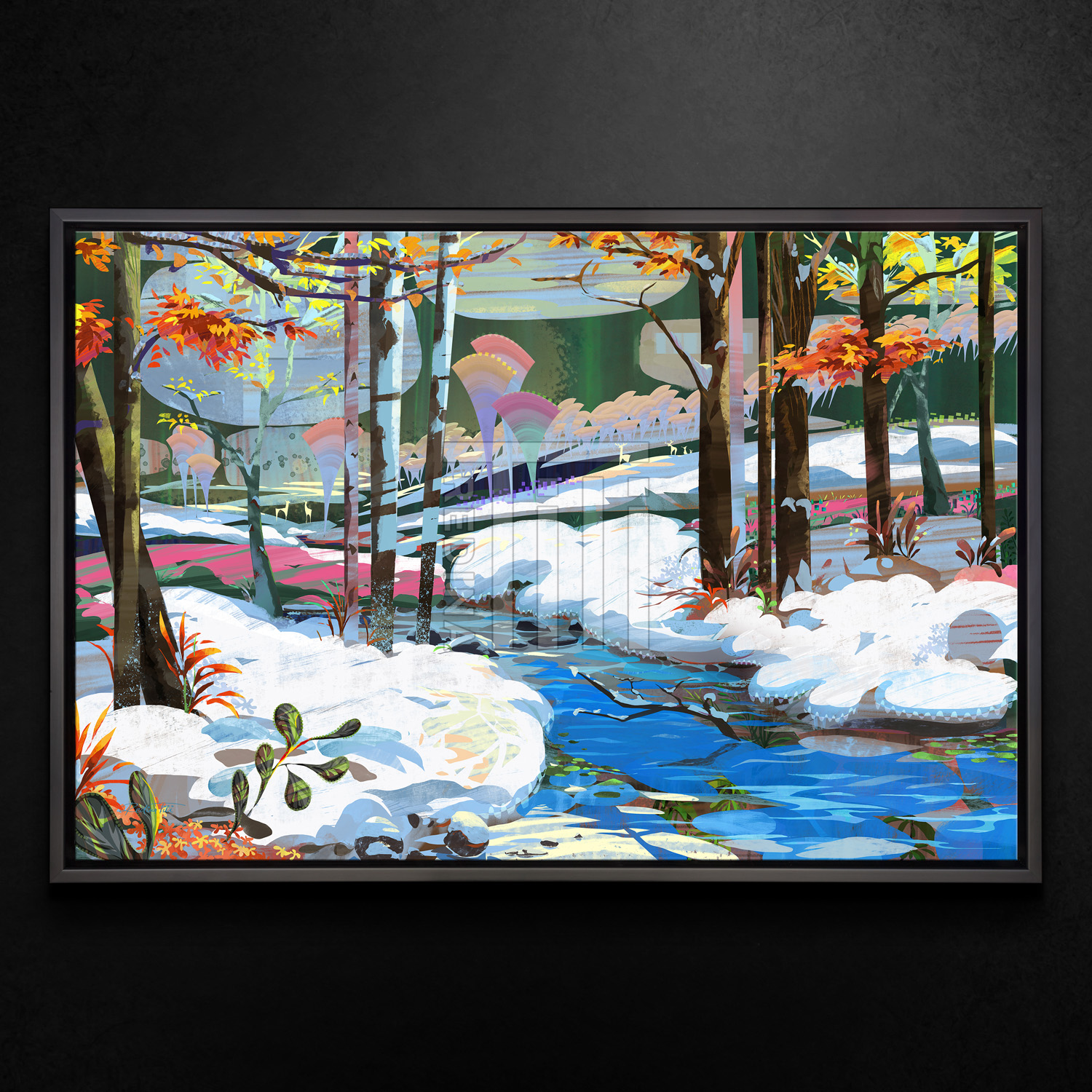 Art Notes
I just wanted the warmth to stay a bit longer.
Still see the ground here and there feeding the remaining plants with colors.
The water moving faster trying to escape the time freeze and the trees holding onto their last haircut before they go white…
But I like the first snow, so pure and bright…
Let it snow.
Copyright: EARLY WINTER BY REDINA TILI © 2018 ART BRAND STUDIOS, LLC, ALL RIGHTS RESERVED
Title Early Winter – Metal Framed
Painted 2018
Published 2018
Collection Awakening Collection