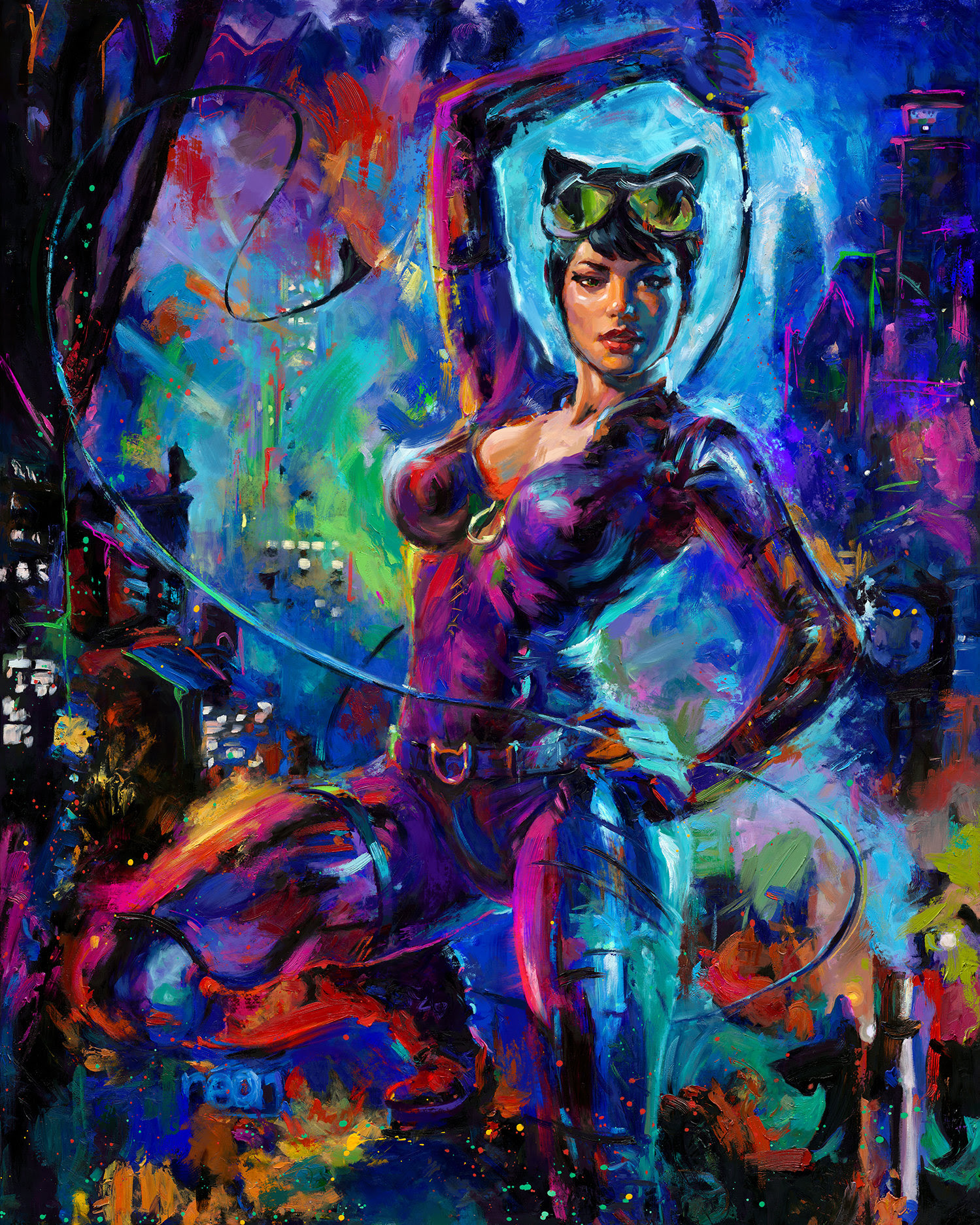 Art Notes
When people ask who my favorite super hero is, I often have a hard time answering them. I am drawn to many comic book characters but one alluring cat burglar always seems to surface to the top of my mind… Catwoman; I am completely enamored with this anti-heroine and most people are shocked by that. I am not sure why, she is one of the most progressive, beautiful, and well-rounded characters in all of comics – not to mention that she has been a part of the Batman storyline since Batman #1, right beside The Joker.
HIGHLIGHTS
Catwoman's pet cat Isis is looming in the shadows, curious as ever to see what Selina is up to.
Highly skilled with her specialized whip, she is capable of astonishing roughage.
It is twilight in Gotham, and the light blues of the skyline have begun to give way to the darker hues of blue and purple of the night sky; the purrrfect time of the day for a cat to begin her prowl.
Copyright: BATMAN and all related characters and elements © ¶ ™ DC Comics. (s18) © 2018 Art Brand Studios, LLC, All Rights Reserved.
Title Catwoman
Published April 2018
Collection The Color