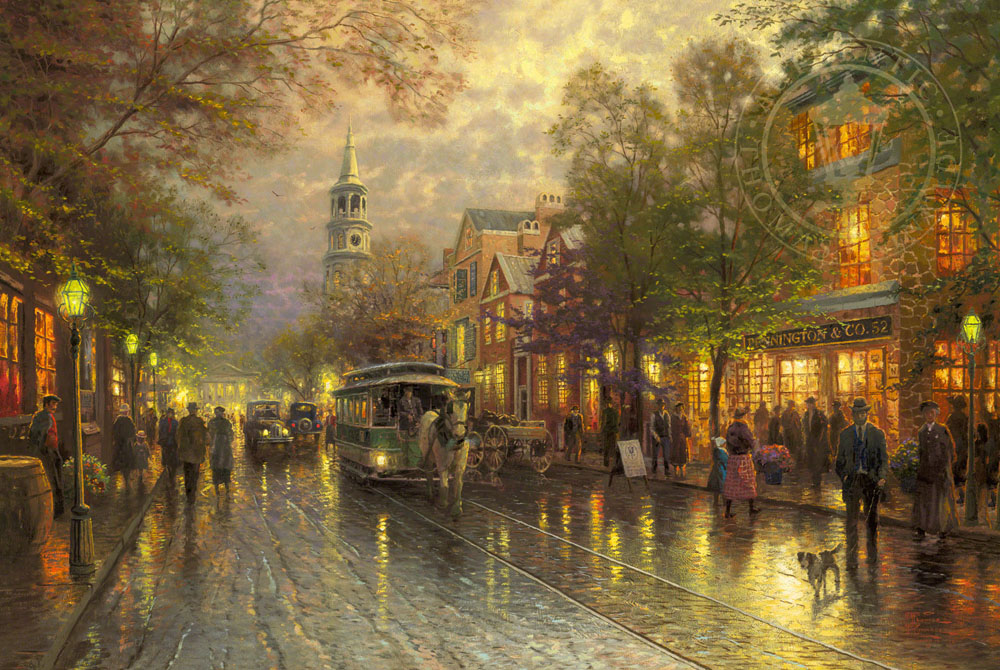 If you're looking for guest room painting ideas, stop by the California galleries of Thomas Kinkade Carmel, Monterey & Placerville. Adding a new piece of art is a great way to spruce up your spare bedroom in time for the holidays. If you're setting up a guest room in your new California home, the right painting can inspire the rest of the decorating project. With direct access to hundreds of titles from the Thomas Kinkade Company, our gallery has artwork to suit a variety of styles.
Wall Art For Guest Rooms
A great guest room is about creating a relaxing space that anyone can enjoy at the end of a full day. Have fun with their guest room decor, from eclectic furniture to whimsical accessories. It will make the room a memorable part of your guest's California vacation.
Great Paintings To Inspire Your Decor
Displaying your favorite wall art in the guest bedroom is an easy way to add a personal touch. A painting adds welcome color to a neutral space. It can also inspire a color scheme for the entire room, tying everything together into a unique whole.
Suggestions From Our Galleries
Many of our paintings are perfectly suited for guest rooms. Of course, the ideal piece should reflect your tastes and compliment your home's style. Below are some suggestions that fit popular decorating themes such as nautical, floral, or cityscape looks:
Our Art Consultants Are Here To Help
Unlike big box stores, we are dedicated to providing you with an exceptional viewing experience. All of our gallery visitors and art collectors can expect quality customer service. Need some expert advice? Our knowledgeable art consultants are on hand to help you find the perfect piece of guest room wall art. Once you've found the one, we can also assist you with your lighting and framing decisions.
Delight Your California Guests
AT Thomas Kinkade Carmel, Monterey & Placerville, we look forward to helping you find perfect guest room paintings for your space. Browse our site's selection of paintings. Once you've found something you like, contact us to order. Or visit one of our galleries today to see the artwork in person and talk with one of our consultants.