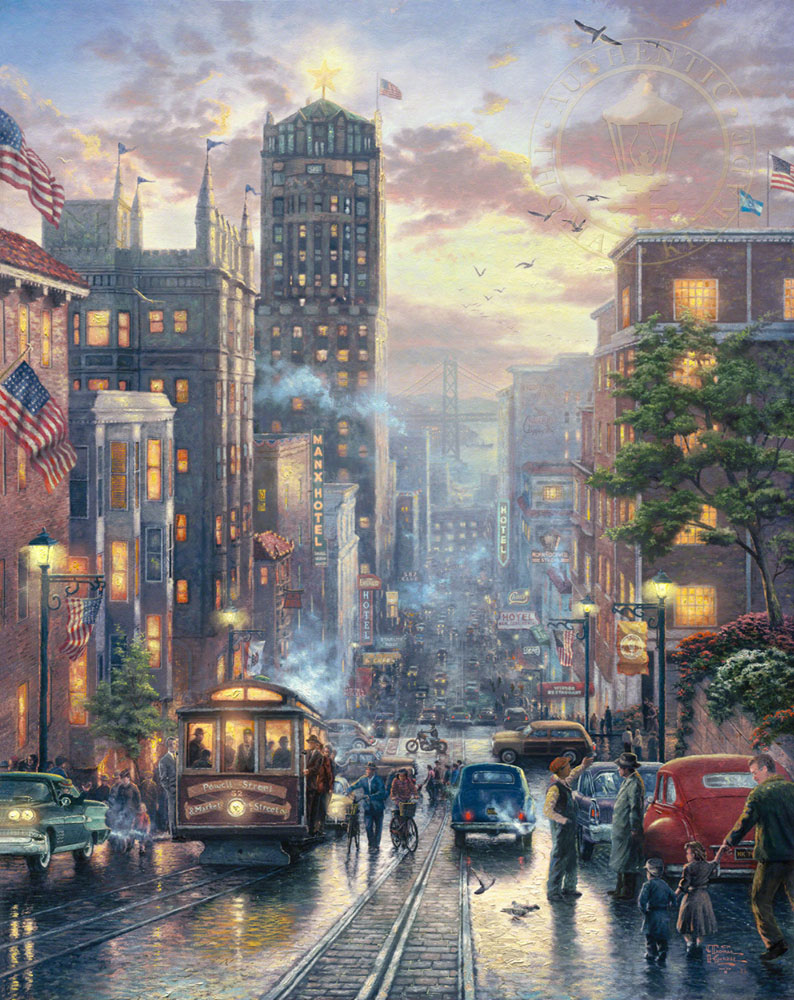 Art Notes
San Francisco, Powell Street marks the 19th release in my San Francisco collection, yet this wonderful town continues to provide breathless views.
Perhaps that's because San Francisco is such a lived-in city. Wherever you look you find dynamic street life, and the famous cable car.
In San Francisco, Powell Street I've taken artistic license to move the wonderful Bay Bridge into view. In middleground we see the Sir Francis Drake Hotel with its famous Starlite Roof adorned by its landmark spinning star.
Title San Francisco, Powell Street
Painted 2008
Published 2008
Style Chiaroscuro
Classification Thomas Kinkade Original
Subject Location San Francisco, California, USA
Collection San Francisco