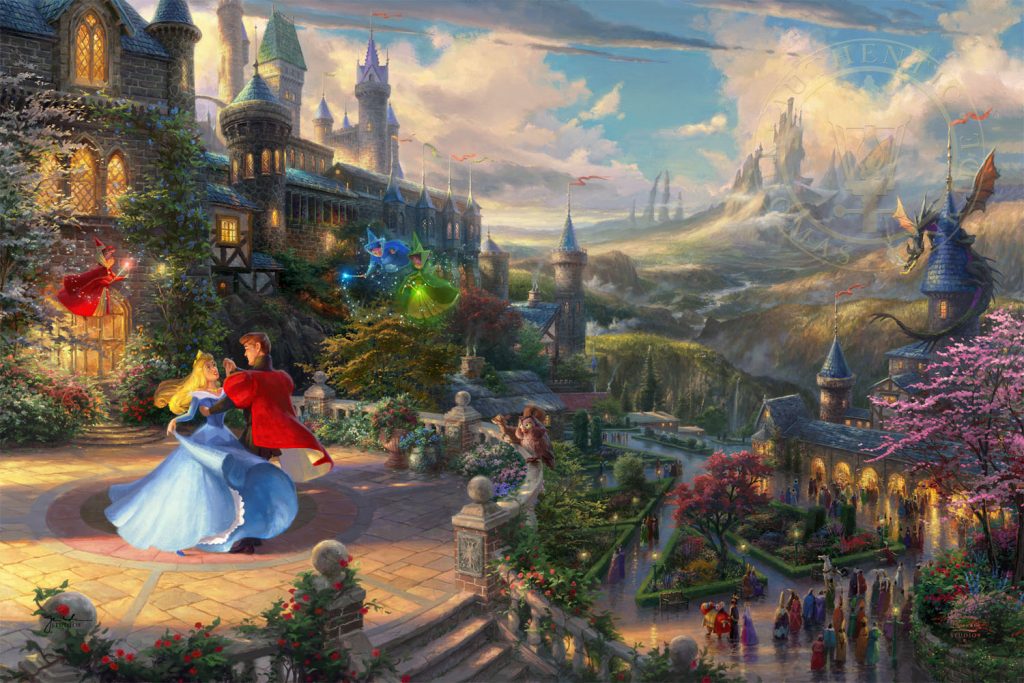 If you or a loved one holds a special place in your heart for dancing, you'll love our collection of art for dancers at Thomas Kinkade California in Monterey. Whether you like the elegance of a ballerina's graceful moves or the magic of a princess dancing with her prince, you'll find something special for the dancer in your life at our studio.
Dancing With Disney & Thomas Kinkade
As The Painter of Light™, Thomas Kinkade's trademark style of light and color creates magical excitement in dance paintings. Snow White dances with her prince amidst the adoring gazes of the seven dwarfs in Snow White Dancing in the Sunlight. Any dancer would love the exquisite detail in Cinderella Dancing in the Starlight. In this magical painting, Cinderella and Prince Charming dance beneath the twinkling stars as they dream about their happily ever after. Other Thomas Kinkade Studio paintings for dance lovers include:
Limited Edition Art For The Dancer In Your Life
Are you looking for the perfect gift for the dancer in your life? Whether you are shopping for a birthday gift, an anniversary present, a graduation gift, or just a little special something that says, "I love you," a Thomas Kinkade dance painting is sure to thrill any dancer. Adorn their walls with art that seems to love to move as much as they do.
Visit Our Monterey Art Gallery Today
Experience the movement and excitement of dance art in person at our Thomas Kinkade California gallery in Monterey today. Our professional art consultants will help you select the perfect gift or addition to your home or dance studio. We look forward to seeing you.