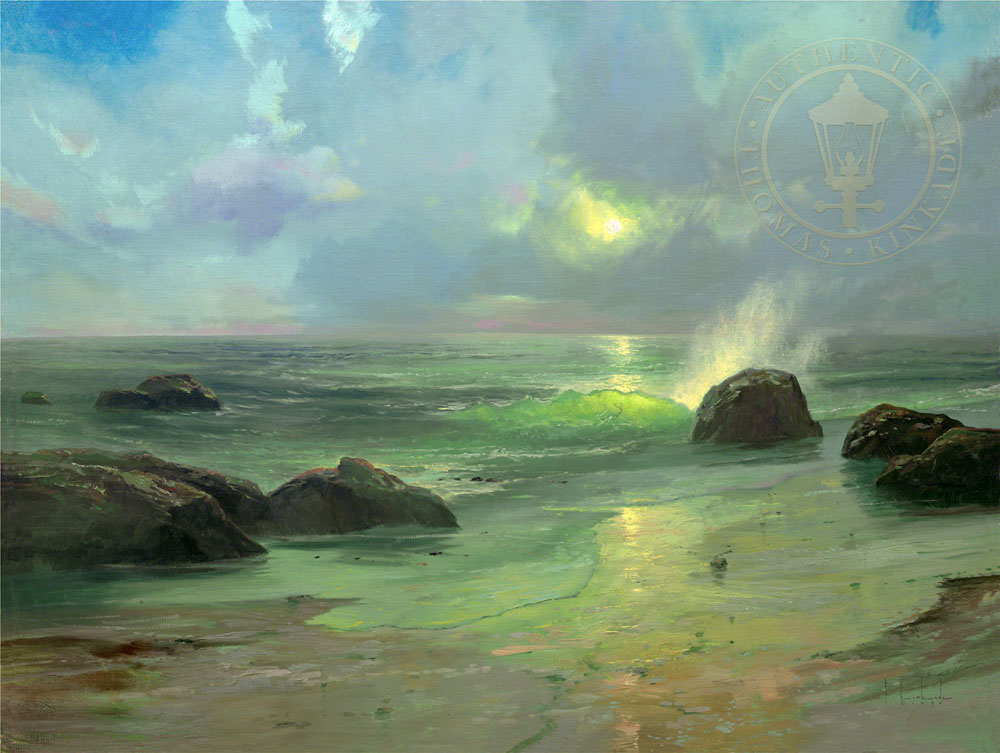 If you're searching for workplace and office painting ideas, we invite you to visit us at the California fine art galleries of Thomas Kinkade Carmel, Monterey, and Placerville. Whether you're designing for a professional office complex or you want to add something special to your home office, we have the right painting for your business. Not sure where to begin? Our art consultants are always happy to discuss your vision and offer expert recommendations.
Why Have Art In The Workplace?
While calculating a strict return on investment is difficult, art for offices offers many intangible benefits. The most obvious one is that art creates a pleasant environment for you and your employees. Taking the time and money to build this pleasant environment shows the pride you have in your workplace and thus your company and employees. Looking at a painting can stimulate the senses, boosting creativity, or help to reduce workplace stress by providing a quick mental break from the daily grind.
Invest In First Impressions
Office artwork also has an impact on your visitors and clients. Displaying it in your front lobby creates a positive first impression. Paintings in a meeting room can serve as conversation pieces and icebreakers. These positive experiences generate goodwill for your company, which can then lead to more business.
Our Paintings For Offices
The ideal piece of office wall art should reflect your company's mission and complement its visual style, whether that's your branding or existing decor. The right painting should also match the ambiance you wish to create. Here are some examples from our collection of workplace and office painting ideas that showcase the range of styles and office-appropriate subjects we have available.
Count On Our Customer Service
Our team of knowledgeable art consultants is dedicated to helping you find the perfect piece of office wall decor. In addition to the artwork on display in our galleries, we also have access to hundreds of titles directly from the Thomas Kinkade Company. Once you've found the one, your consultant can help you complete your purchase, choose a frame, and recommend the best lighting.
Fine Art Paintings For Your California Workplace
Want one of our paintings as part of your workplace decor? Call or visit us at Thomas Kinkade Carmel, Monterey or Placerville today. Speak with an art consultant for help finding and purchasing your new office painting and experience the vibrancy and detail you only get from viewing fine art in person.