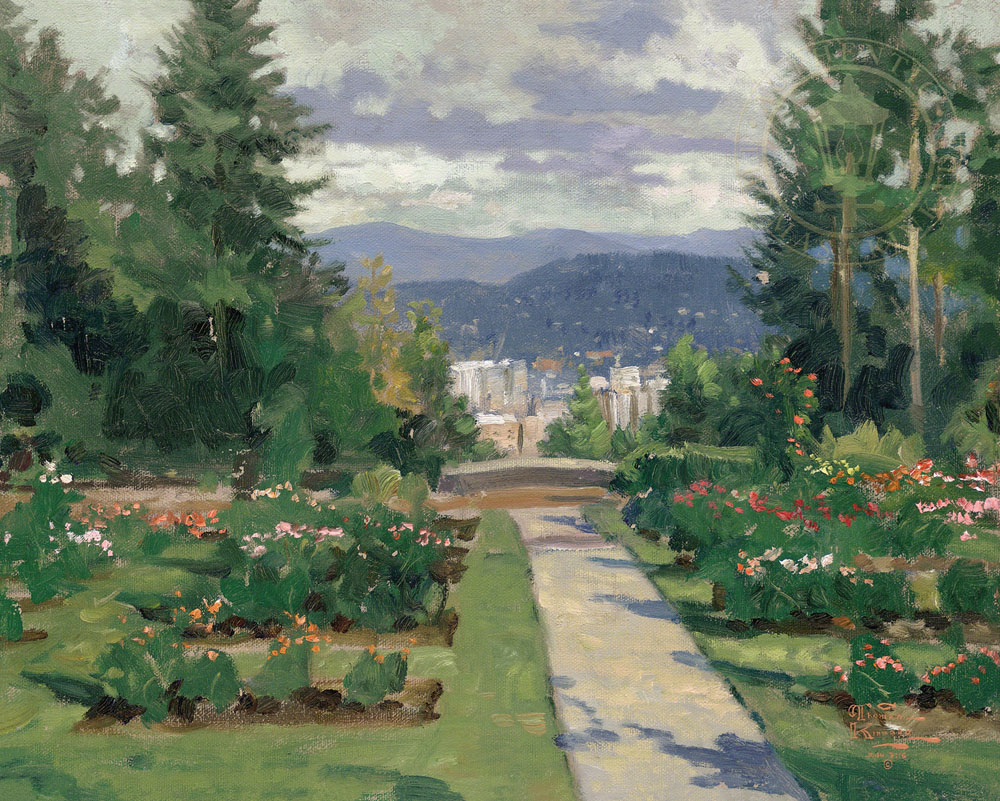 Find west coast artwork and home decor at the California galleries of Thomas Kinkade Carmel, Monterey, and Placerville.
Our paintings capture the natural beauty of Crater Lake and Mount Rainier as well as famous city landmarks like San Francisco's Golden Gate Bridge. With a range of styles and subjects, you're sure to find a piece that fits in with the rest of your home decor.
Highlights Of The West Coast
Maybe you want a little piece of your hometown, to reflect back on your alma mater, or just to daydream on your future home away from home. Whether hung in a guest room, the master suite, or your great room, you'll enjoy our paintings on canvas for years to come. Here are just a few highlights from our collection of west coast art:
Paintings Of California
California is a favorite subject for our west coast paintings. While we have many pieces depicting San Francisco, Thomas Kinkade also featured lesser-known California towns in his work.
The painting Carmel, Ocean Avenue On A Rainy Afternoon shows the busy heart of this California coastal village in exquisite detail. Cars drive down the wide Ocean Avenue, passing a cyclist and her dog. A florist sells her wares from a cart parked in the median. The golden glow of shop windows invites pedestrians to linger beneath their awnings.
Scenes Of Oregon
Our collection of west coast canvas art also features favorite destinations further north, like Oregon. Thomas Kinkade's painting, Crater Lake, displays the natural beauty of the northwest, with flowing waters and tall evergreens.
Another work of art, Rose Garden, Portland, is an impressionist depiction of a manicured rose garden, complete with a view of the mountains in the background. The skyline is filled with clouds that stretch beyond the city and into the horizon.
Artwork Of Washington
Our painting, Pike Place Market, captures the unique beauty of the rainy city of Seattle. A crowd carrying umbrellas wanders down to the titular market and the Puget Sound beyond. The slick streets glitter, reflecting the welcoming lights of the fish market. The broad, colorful strokes of Thomas Kinkade's Plein Air style give the scene a blurred, watery feel — fitting for a city drenched in the rain.
Mount Rainier is another piece of classic and detailed artwork that captures the fresh, crisp air of a morning hike in Washington. As the sun illuminates the iconic mountain, one can practically smell the fresh, green pines.
West Coast Art, Right Here In California
We carry a wide selection of west coast art for all to enjoy. Stop by one of our Thomas Kinkade galleries in Carmel, Placerville, or Monterey to see these beautiful pieces for yourself. Need help finding your perfect piece of wall decor? Our art consultants are ready to assist you and guide you through every step of your purchase.