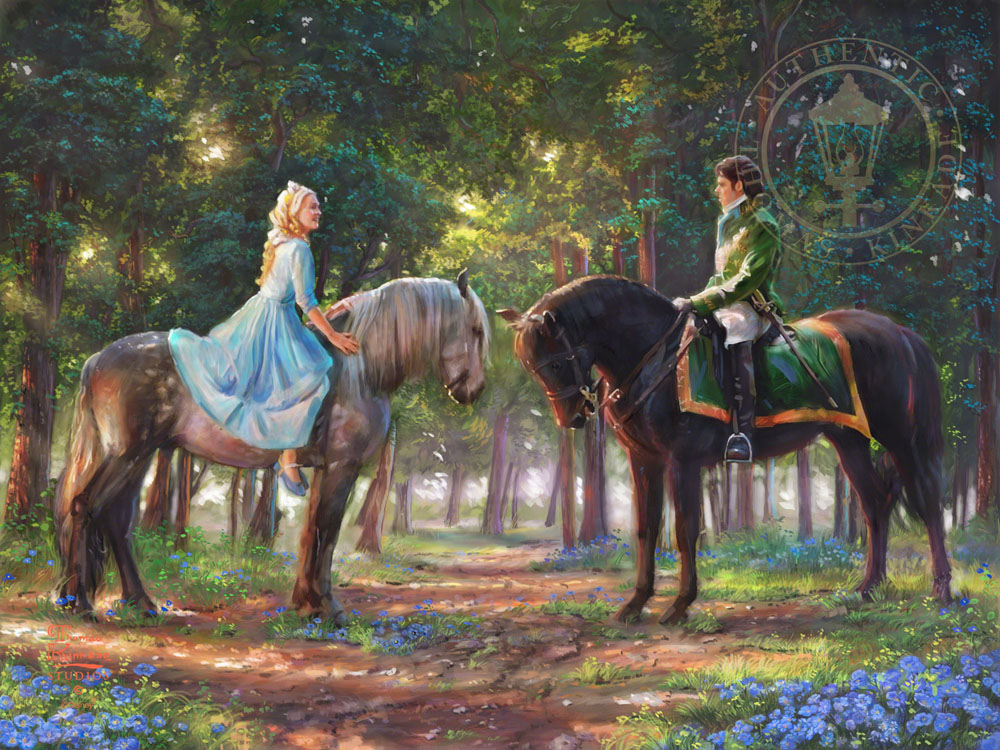 In our galleries, we have the perfect romantic art or love painting to enhance your Valentine's Day or any day. Showing that special someone you care can happen any day of the year. Paintings of love or paintings depicting romance last much longer than those same old flowers. Celebrate your relationship with the elegance of art.
The Perfect Anniversary Gift
What better way to celebrate another wonderful year together than with a gift that will last year after year. In our galleries, you can find the ideal start or addition to your Thomas Kinkade painting collection. Let us help you find an artistic expression of your love. Consider the following great love and romance themed paintings:
Valentine's Gifts That Keep On Giving
A painting is the perfect Valentine's Day gift. Is your significant other a Mickey and Minnie fan? We have the best selection of romantic Disney paintings in the area. Valentine's is more than a time for chocolate and flowers. It's a time to show the person you love you know a little bit more about them than anyone else does. Be unique, give a painting they will love.
Celebrate Romance & Love With Paintings
What if you could take that romantic sunset, honeymoon destination, or first date bouquet and save it for years to come? When you browse through our beautiful collection of paintings dedicated to love and romance, you will find just that. A sunset in Paris, roses that will never fade, that trip you took to a tropical paradise. All of these memories await to adorn your walls and whisk you away again and again.
An Expression Of Your Love In Our Galleries
For love paintings and romantic art, look no further than one of our galleries. We have sweet depictions of love and elegant scenes of intimate locations captured on canvas. Whether you're looking for a gift for your wedding day or any old day, stop by today to see our new releases and choose the ultimate painting for the love of your life.