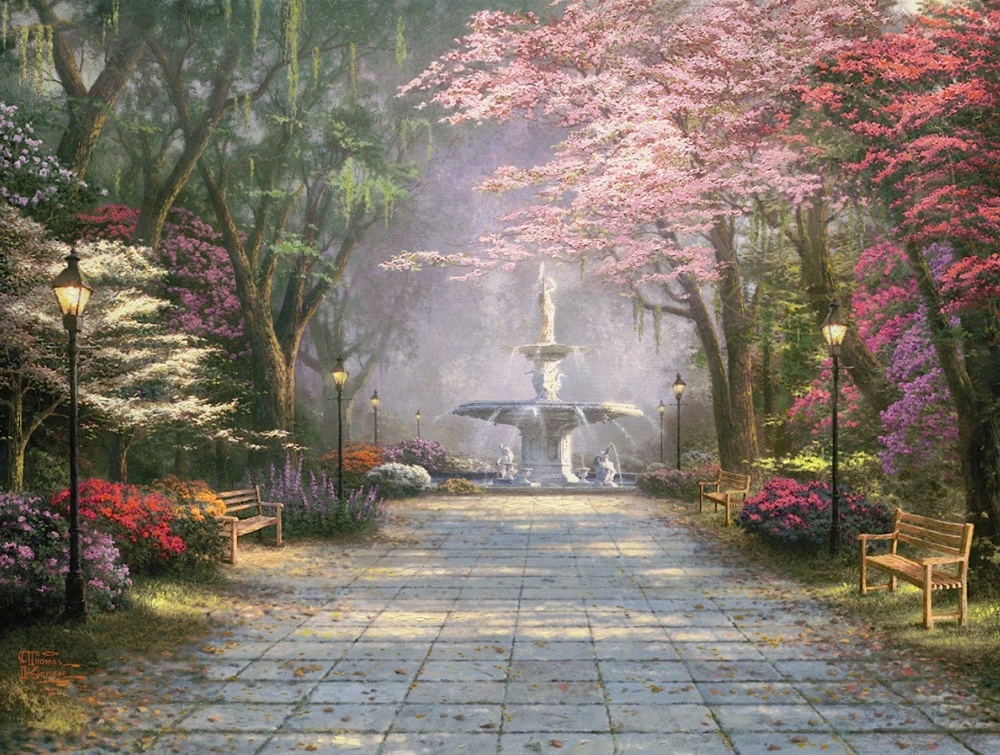 Romantic paintings are on display at the Thomas Kinkade Caramel, Monterey, and Placerville California galleries. Our romantic artwork is perfect for any special occasion such as anniversaries, birthdays, and holidays or for celebrating important milestones for couples of all ages.
These five paintings are a great place to start:
Fine Art For Couples
With so many romantic paintings to choose from, you're sure to find the perfect wall art for your special someone. Regardless of your taste and style, we have something we are sure you will love.
Date With A Little More Disney
Is your significant other a Disney fan or love quintessential romantic couples? If so, then one of our romantic Disney character paintings like Beauty and the Beast Falling in Love or Little Mermaid – Part of Your World will be perfect for you.
Chapels & Churches For Sweet Memories
If you and your sweetie exchanged vows in a romantic little chapel, then one of our canvas art paintings depicting churches might fit the bill. Valley Chapel or Sunrise Chapel will forever remind you of that special day.
An Artistic Getaway For Two
If your partner loves romantic cities or traveling, then nothing will speak to them as much as one of our beautiful fine art pieces depicting cityscapes near and far. Stop by and see Paris City Of Love or Savannah Romance.
Flowers That Say I Love You Forever
If flowers are more your style, then you will love presenting your better half with artwork depicting romantic flowers that will never wilt. Lilac Bouquet or The Rose Garden might just be the perfect romantic painting for you.
Your Go-To Source For Romantic Art Work
We have been the go-to source for Thomas Kinkade paintings for California art lovers and collectors for decades. We look forward to helping you select that perfect piece of romantic artwork.
Stop by one of our California Thomas Kinkade galleries in Caramel, Monterey, or Placerville to view our amazing artwork on display and purchase your favorite romantic painting. Why not make it a date and choose together?