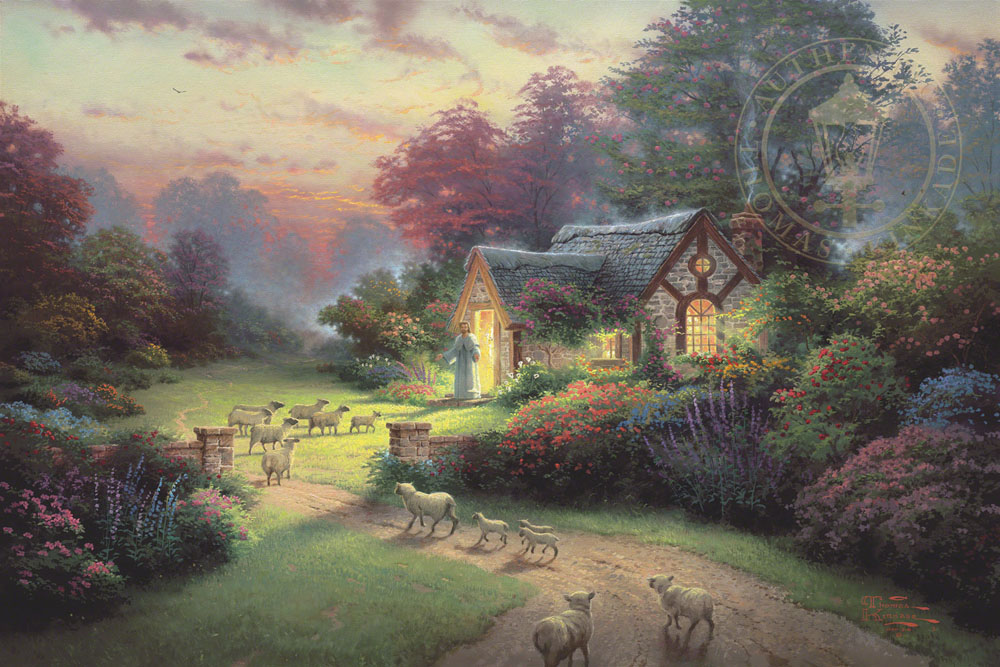 In Fort Worth, TX, Thomas Kinkade Gallery is here to help you pick the perfect gift for Pastor Appreciation Month this October. What do you give the person who already has an abundance of spiritual gifts? We invite you to consider Christian art from our Dallas area gallery. 
Paintings Of The Cross
The best gifts for pastors center on the good news they have dedicated their lives to. The redeeming work of the Savior began on Calvary and continues from the pulpit today through these dedicated men and women. 
Our cross wall art puts the crucifix front and center to remind us of this ultimate sacrifice and warms each scene with hopeful sunshine. 
Artwork Depicting The Savior
Welcome your favorite clergyman home with a pastor appreciation gift that features kind, calming depictions of the Savior. Our paintings of Jesus will be treasured for years to come and complement many home decor styles. 
Kinkade religious artwork portrays Christ as the supplicator on our behalf, the protector, and the man.
Where He Walked
Not every preacher will make it to Jerusalem. Why not bring scenes from the Savior's life, and settings from His most memorable parables, a little closer with canvas art. A visual tour through Galilea, Gethsemane, or even a peaceful beach stroll by the Redeemer's side, await you in our fine art gallery.
Beautiful Chapels & Churches
What's a minister without their congregation, and what makes a congregation feel closer than their church? Churches and chapels are our ministers' homes away from home. Thomas Kinkade captures houses of worship like no one else. 
Our paintings of chapels encourage feelings of sanctuary, spiritual meditation, introspection, and reflection. 
Because He's Your Super Hero
Teacher, mentor, comforter, adviser, protector, and fellow disciple of Christ. On top of ministry, our priests or preachers often have families and run the business side of church leadership. Show your pastor what a hero he is to you with Superman art like our Superman – Protector Of Metropolis or Superman – Last Son Of Krypton. 
Epic Bible Story Art
Looking for a more inspirational gift for your pastor? How about Bible artwork? Bibles stories as imagined by Zac Kinkade are colorful, glorious, and oh so memorable. Each of these paintings on canvas is nothing short of epic. They make great home decor or church decor. 
Enhance entryways, children's ministries, or church offices with this unique, biblical wall art. 
Deliver A Texas-Sized Thank You To Your Pastor
At Thomas Kinkade Gallery, conveniently located in the Dallas-Fort Worth metro area, we carry paintings that are perfect for Pastor Appreciation Month. We invite you to stop by today to shop canvas wall art for your favorite minister.