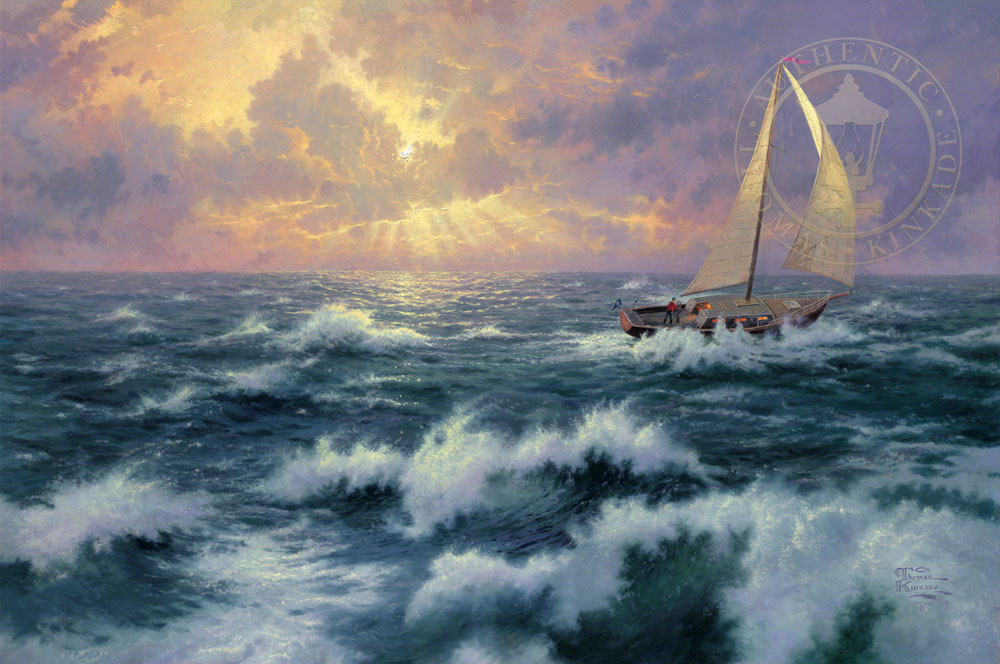 The beauty of the ocean and the sea can be found in the breathtaking artwork of Thomas Kinkade located in Monterey and Carmel, California. You may know that the Thomas Kinkade Gallery is full of fine art and paintings of the ocean and seas which are gently touched with his signature lighting effects, but you may not know how they will impact your life until you see them in person.
Limited Edition Thomas Kinkade Ocean Art
Many of Thomas Kinkade's Limited Edition paintings are available for you to purchase as an original and unforgettable gift to a loved one or even to decorate your own home or office walls with class. These paintings bring emotions to life and set a tone with their presence. Some of Thomas Kinkade's Limited Edition ocean and sea paintings include but are not limited to:
Ocean Scenes & Lighthouses
Thomas Kinkade had a special touch when it came to seascapes and the open waters. His ocean and sea paintings are among some of his best work and are often include a lighthouse or coastal view making for one of a kind wall art. His lighting technique brings his paintings to life and leaves us feeling like we are standing on the shore experiencing the ocean spray on our faces while letting us live in the moment he chose to capture.
Some of these include:
Ocean Wall Art
Ocean art is often sought after for the effect it has on people because it can be calming. Thomas Kinkade has every aspect of this covered from the calm peaceful waters as in his, Morro Bay at Sunset painting, to the white-capped waves that command your attention in his Perseverance piece. Which one speaks to you?
Visit Our Gallery
Come on in and feel the artwork of Thomas Kinkade as it speaks to you and releases the emotions he so carefully captured with his brush. You may be surprised at just how much you enjoy being around fine art. Let yourself browse through Thomas Kinkade's many paintings of the ocean and sea to find that perfect match for your collection.