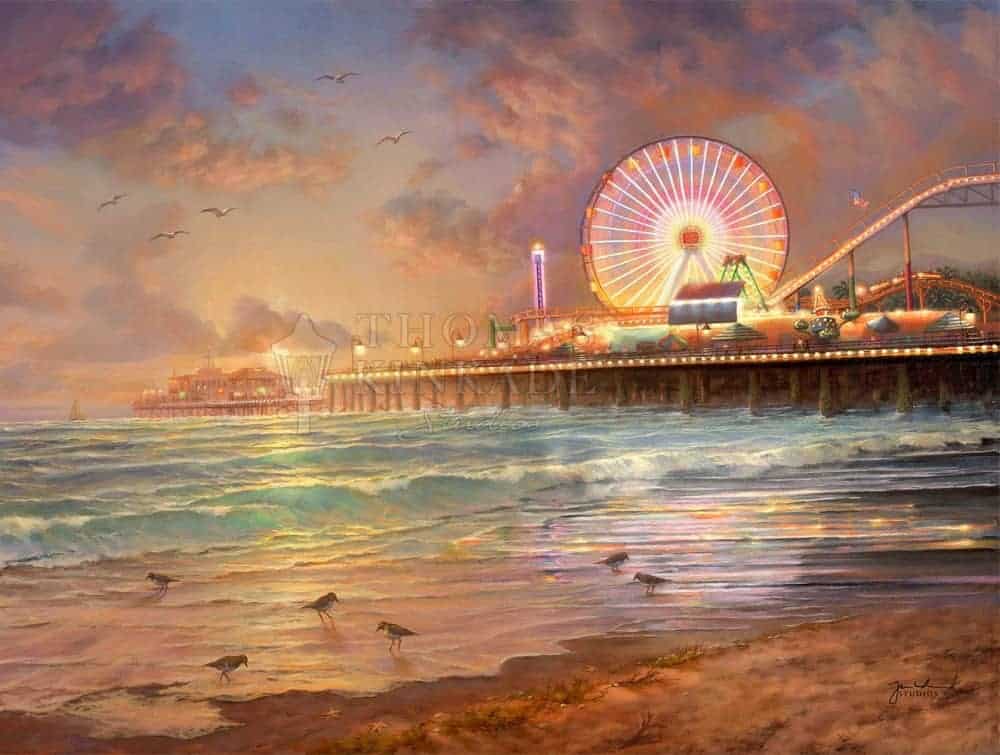 At the Thomas Kinkade Galleries in Carmel, Monterey, and Placerville, California, we feature a wide variety of unique paintings that capture the beauty and charm of the California Coast. These West Coast seascapes will bring warmth to any room in your home or office. Enjoy a little bit of summer with serene ocean views and stunning sunsets all year round.
Perfect Gifts For The California Dreamer
Are you searching for the perfect gift for a California native or beach lover? We carry paintings of some of the most beautiful locations along the California Coast. The pinks and golds of the sun setting on the ocean, the quaintness of seaside villages, and the secret romantic hideaways are sure to delight any California lover and fine art collector.
Wall Art Featuring West Coast Beauty
In Carmel, Sunset on Ocean Avenue, a quaint village welcomes you for some unique shopping and perhaps a hot cup of cocoa. Sailboats in Catalina, View from Mt Ada beckons you with the promise of sailing along the coastline on a warm summer day with the breeze in your hair.
The beautiful California coastline has always been an inspiration for artists. Nothing quite reflects the full beauty of nature like sunny weather, laid back cafes, and the sparkle of ocean waves.
The Perfect Seaside Painting In Sunny CA
Visit our fine art galleries in Carmel, Monterey, or Placerville, today. Our professional art consultants will be happy to help you find the perfect painting to fill your home or office with West Coast vibes and beautiful views. The joy and beauty of a California summer can be with you all year round with paintings on canvas from our Thomas Kinkade galleries.