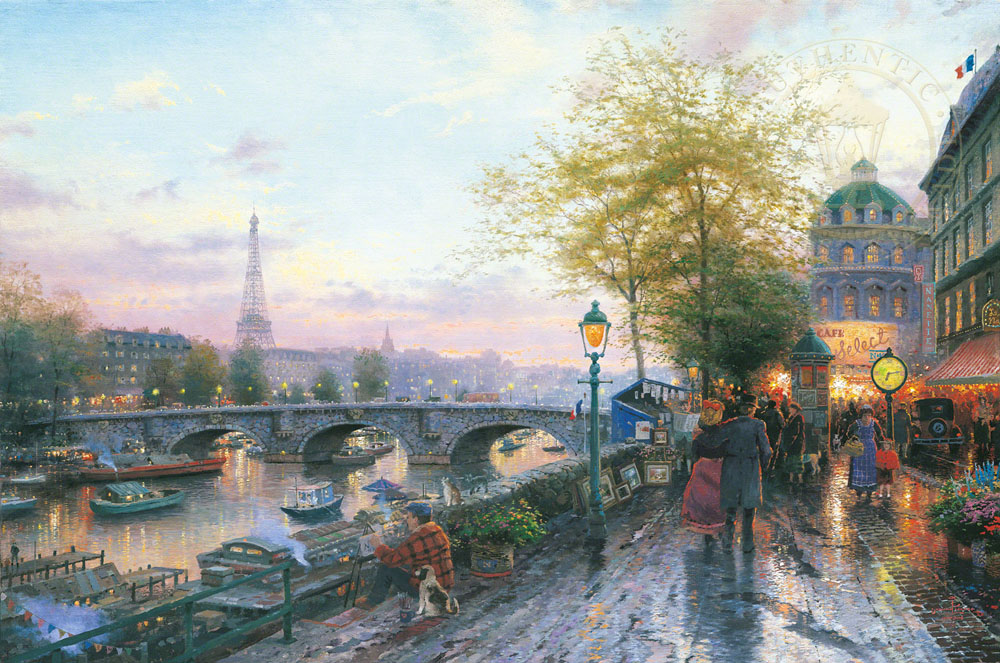 Bring home the magic of the City of Light with paintings of Paris. The romance and architecture of this beloved city have captured hearts around the globe, and you too will be captivated by these limited edition paintings created by the Master of Light.
Limited Edition Paris Wall Art
Thomas Kinkade's love for this breathtaking city is apparent in every painting he dedicated to capturing its beauty. In our galleries, you will find some of these stunning works of fine art:
European Delights
For anyone with a penchant for European destinations or a specific appreciation for the city of Paris, our galleries invite you to discover the endless delight found in this series of paintings.
Find Paintings Of Paris
If you're looking for a unique gift to bestow upon a loved one, or simply hoping to add a new piece to your home or office, our galleries invite you to take a more intimate, up-close look at these treasured works of art. Contact us today for more information.