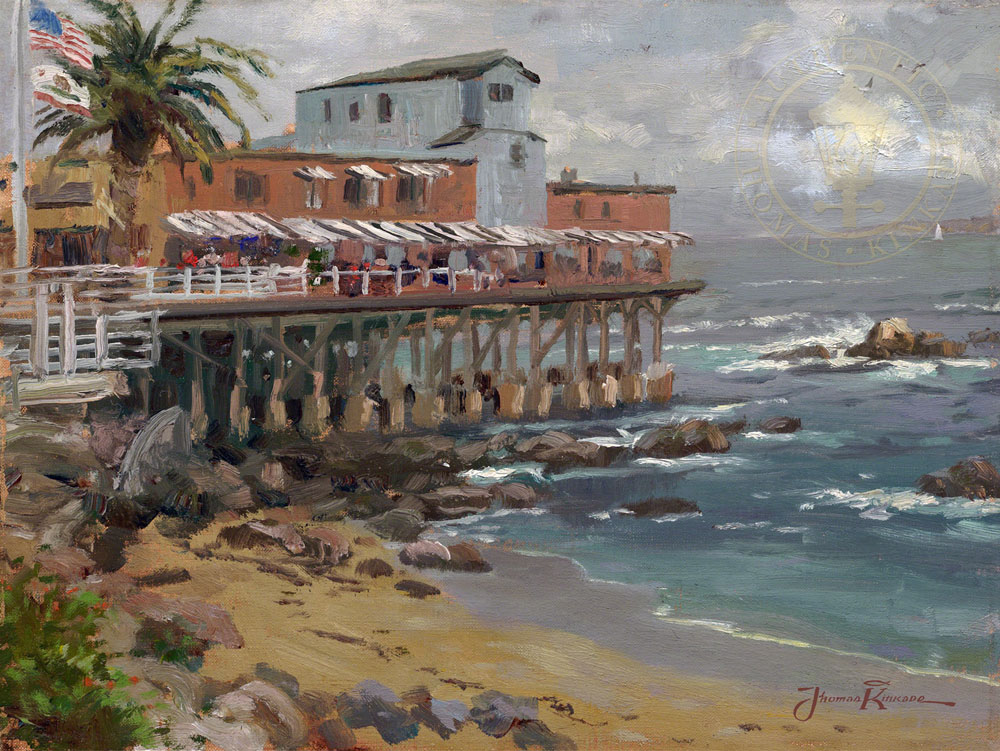 If you're looking for a striking painting of California scenery to bring into your home or office, come into one of our Monterey Bay or Carmel galleries and browse through our selection of brilliant paintings of California.
We have a wide variety of fine art that will make a great addition to any wall.
Discover The Beauty Of California With Wall Art
Known as the Painter of Light, Thomas Kinkade masterfully captures the beauty and diversity of the California landscape. Whether you like the hustle and bustle of San Francisco, the charm of Carmel, or the serenity of Lake Tahoe, you'll find a special sense of magic when you browse through our cityscapes and scenery of California by Thomas Kinkade.
Paintings of California Cities & Seascapes
In Rainy Day in Carmel, Thomas Kinkade depicts quaint shops lining a rain-drizzled street. Take in a breathtaking evening view atop San Francisco's famous Lombard Street in Thomas Kinkade's painting aptly named, San Francisco, Lombard Street. In San Francisco, Golden Gate Bridge, you can almost feel the waves crashing against the shoreline beneath the majestic bridge. If you are in love with the Monterey Bay area, you will enjoy A View From Cannery Row, Monterey, Capitola Sunset, or Sunset on Monterey Bay. Other Limited Edition Paintings of California include:
Limited Edition California Art
Our talented craftsmen capture the color and beauty of the original artwork on every piece of premium Limited Edition Canvas. This high-quality canvas is hand-stretched over hardwood stretcher bars and then painted with long-life pigment inks designed to give each painting a vibrant color that will last throughout the years. Not only will a Thomas Kinkade painting look stunning on your wall, but your painting will also last for generations.
Give The Gift of Art
Give someone special the gift of California beauty. Whether you're looking for a birthday present, Father's Day gift, or a gift "just because", you'll find something that will touch your loved one's heart at our gallery. You can also find California-themed home decor, gifts, and prints that make wonderful gifts for any occasion.
Find The Perfect Painting of California
When you visit one of our Thomas Kinkade galleries in Carmel, Monterey, or Placerville California, our knowledgeable, friendly staff will help you with everything from selecting the perfect painting to choosing just the right frame to showcase your new piece. Our dedication to quality and service makes our Thomas Kinkade gallery the place to shop for your fine art needs. Come into our studio and purchase a painting of California today.
Paintings of California: Frequently Asked Questions