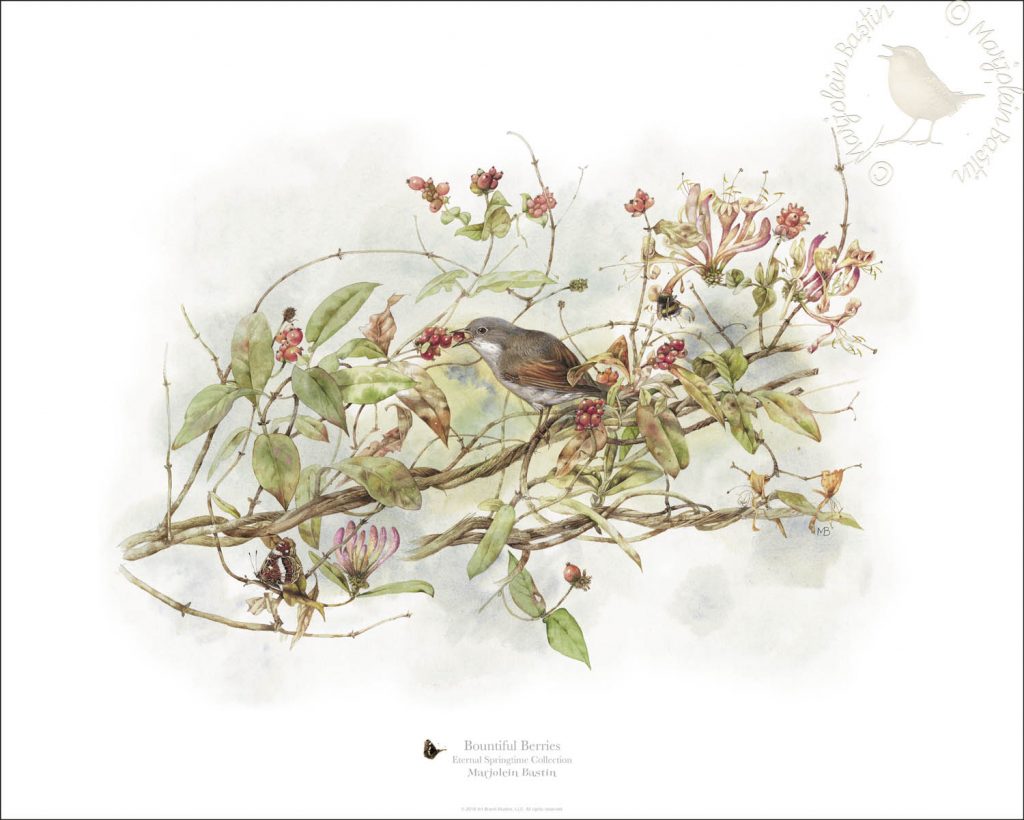 Bird owners and bird lovers alike love the paintings from Thomas Kinkade Carmel, Monterey, and Placerville. Songbirds, hawks, and sparrows can seem like art in motion to the enthusiast, after all. If you're hunting for the perfect gift or looking to upgrade your home decor, we invite you to enjoy our bird paintings on canvas.
Favorite Bird Paintings
From Thomas Kinkade to Zac Kinkade to Marjolein Bastin, our Monterey Bay area art galleries display works from masters who know how to capture nature in the most unique and appealing ways. Browse online to find your favorite bird lover painting. Then stop by our gallery closest to you to see each piece come to life with the perfect frame and lighting.
Feathers & Flowers
Our paintings of birds and flowers pair the beauty of earth's bounty with some of the most popular birds of avid birdwatchers and novice, backyard-bird-feeder fans alike. Bird lover art brings color and a feeling of lightness into your personal spaces.
Bastin's Birds
Looking for paintings on canvas featuring starlings, blackcaps, hummingbirds, goldfinches, and more? Marjolein Bastin's paintings will delight the bird lover in you. From every day to the exotic, this artist captures a variety of flora and fauna in all seasons. This wall art makes for excellent springtime decor, wedding gifts, and birthday presents. Each painting is bold enough to feature on its own, or easy to coordinate for the collector.
Wall Art With Depth & Detail
Watch pigeons boldly tease lounging cats outside a French Riviera Café. Doves, seagulls, and many more stretch cramped wings joyfully as they leave Noah's Ark. Ducks, turkeys, and pheasants keep a fisherman company in Nature's Paradise.
These paintings for the bird lover in your life are so full of depth and detail that you can lose yourself in them for hours. From European locales to the hometown lake, you are sure to find a scene that speaks to you and fits in with your home or office space decor.
Find Gifts For The Bird Lover In Your Life
Why settle for a book or figurine, when you can give the gift of fine art? Choose paintings for bird lovers from the Monterey Bay area Thomas Kinkade galleries. Conveniently located in Carmel, Monterey, and Placerville, California, we invite you to stop by your nearest location. Find wall art that features your favorite feathered friends today.