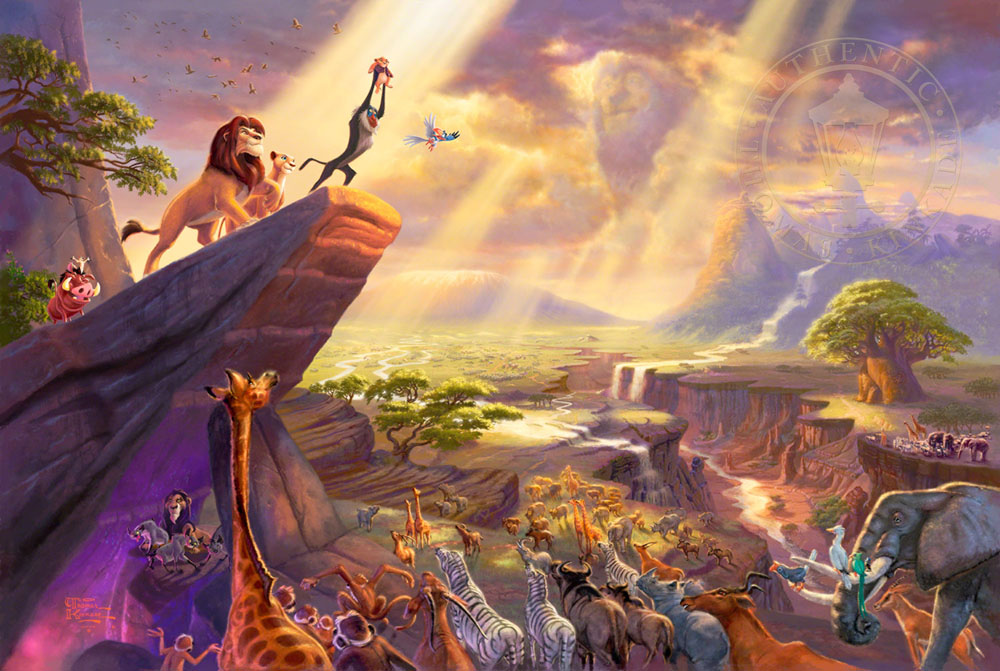 If you've been hunting around for unique gifts for the animal lover in your life, then you are destined to discover a perfect present among the paintings for animal lovers at one of our California Thomas Kinkade Galleries located in Carmel, Monterey, and Placerville.
For years we have enchanted lovers of art with our selection. Animal lovers, nature lovers, and those who enjoy the peace and beauty of the great outdoors will cherish their new beautiful wall art as a lifetime heirloom and cherished memory.
Art Gifts For Animal Lovers
Art brings a sense of warmth, comfort, and tranquility to the places we spend most of our time relaxing. By giving your animal lover fine art, you are enhancing their spaces in joyful ways that will last. Our art consultants can help you find the type of animal paintings that would suit you or your recipient best. We have animal-themed art and canvas paintings that depict animals in beautiful scenes of nature.
Disney Animal Paintings
Fine art is an excellent gift choice for a baby shower. Please the parents and baby alike with adorable canvas wall art of Winnie The Pooh I or 101 Dalmatians. A Disney animal painting is an exceptional gift the family can cherish for a lifetime.
Young people who love Disney animals would be thrilled to have their very own painting of the two lovable dogs from Lady & The Tramp hanging in their room or the fun-loving prehistoric characters from the movie Ice Age hanging in their favorite room in the house to enjoy every day. Disney art is a unique gift for young animal lovers and those that are young at heart.
Animal Themed Fine Art In California
A painting of fun-loving raccoons or a serene floating whale hanging in an office, home, or bedroom can brighten up anyone's day. If you've been searching for a gift for that special someone, then consider paintings for animal lovers. Come visit one of our Thomas Kinkade Galleries in California today. Experience in person Disney fun or natural scenes to delight any lover of all things furry great and small.