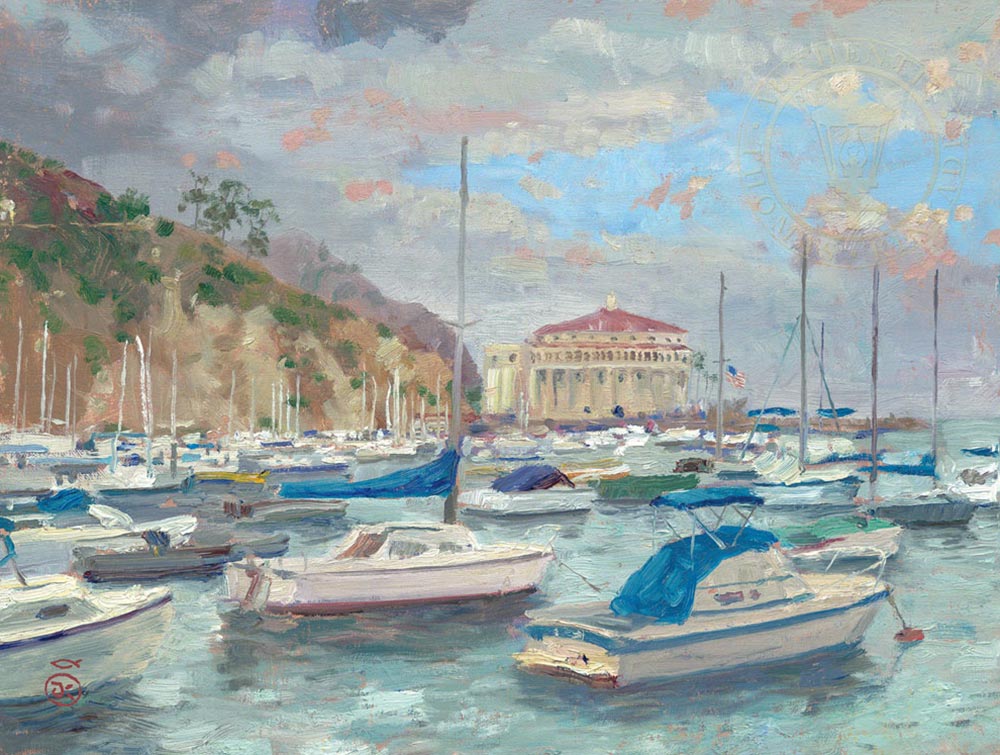 Visit our gallery at Thomas Kinkade California in Monterey and browse through a collection of exquisite marina and harbor art. Experience the warm, vibrant details in each depiction of boats and the docks they hail from. The boat lover in your life will love the striking renderings of watercraft in Thomas Kinkade's seaside paintings.
Thomas Kinkade Captures The Beauty of the Sea
Thomas Kinkade loved the sea. As a young boy, he spent many happy hours in various harbors and marinas, basking in the gentle spray of the salt air. Boats of all shapes and sizes traveled to and fro from their safe havens. The beauty of these scenes is captured in our selection of marina and harbor paintings.
Marina & Harbor Paintings
Be transported to a charming scene of boats bobbing on the tranquil sea, ever ready for an ocean adventure. You can almost hear the gentle splash of the waves and smell the salty air as you gaze at each seaside masterpiece. We invite you to see the love and detail in the artistry of these scenic landscapes.
Escape the hustle and bustle of the city in the tranquil painting, Catalina Marina. Experience the calming effect of the sea splashing against the rugged shore in the picturesque painting, Monterey Marina. Other Thomas Kinkade paintings in this genre include:
You'll Love Our Limited Editions
Limited Edition bay and marina paintings were made to last. From the premium hand-stretched canvas to vibrant, UV resistant colors, each Limited Edition painting is of the highest quality. They make a wonderful heirloom to be passed down from generation to generation.
Bring A Piece Of The Seaside Home Today
You don't need to wait for a special occasion to enjoy the beauty of the sea. When you purchase a Thomas Kinkade harbor or marina painting, you can have a seaside experience anytime, in your own home or office. Our art consultants will help you select the perfect painting to adorn your wall. We can even help you choose a frame to complete the look. Visit our Monterey Thomas Kinkade California gallery today.