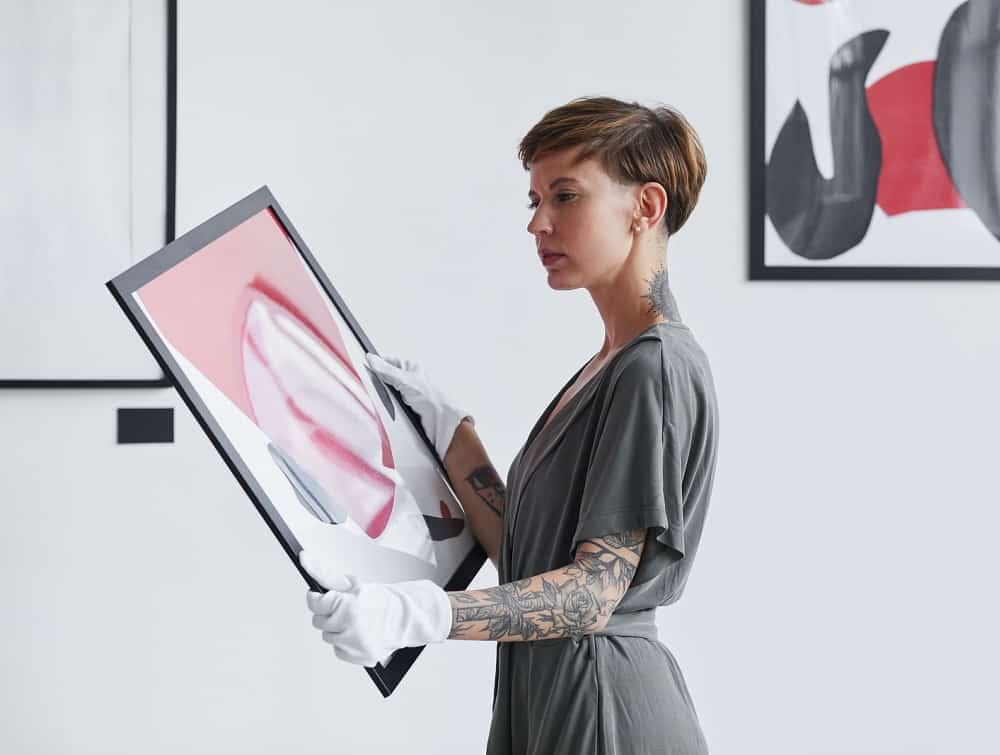 If you are an art lover, you understand how important it is to protect your paintings before a move. Your fine art can be a go-to way to help a new house feel more like home. If you have an upcoming move, you'll want to protect your special art pieces. At the Thomas Kinkade Gallery, we've put together some simple tips and tricks to help you safely move your artwork.
Gather The Right Packing Supplies
Transferring your favorite items to a new space can feel a bit precarious, especially when you have fragile items, such as framed art. It's important to have the right supplies on hand to ensure that glass doesn't get broken, canvas doesn't get damaged, and frames don't get scratched.
Boxes – in sizes a little bigger than your artwork.
Blue Painter's Tape
Packing Tape
Bubble Wrap
Packing Paper And/Or Packing Peanuts
Palette Or Plastic Wrap
Preparing Your Framed Art
Now that you have the proper supplies, it's time to prepare your paintings for packing. Here are some tips to make sure your artwork is well-protected from damage.
Protect Any Glass – if your frame has a glass face, make an "X" on the glass with blue painter's tape, going from the top left corner to the bottom right corner and from the top right corner to the bottom left corner.
Cover Painting Fronts – if your painting doesn't have a glass barrier, you can protect the painted face by wrapping your art with several layers of palette or plastic wrap.
Wrap The Entire Painting – wrap the entire painting with bubble wrap and secure with packing tape.
Preparing Your Paintings For The Move
Once your paintings are properly protected, it's time to pack them into boxes. It's important to make sure that your art is well cushioned and stabilized so your piece doesn't shift in the box too much during the moving process.
Select the right box size for your piece. You'll want to select a box that is just a bit bigger than your painting. If the box is too large, the painting might move around too much. If it's too small, there might not be enough space to provide proper cushioning.
Fill the first few inches of the box with packing paper or packing peanuts.
Gently place your canvas art into the box.
Surround wrapped painting with more packing paper or packing peanuts until the painting is well-stabilized.
Seal the box securely with packing tape.
Label the box, "fragile" on all sides.
Carefully load your boxed art into the moving truck.
When packing your art into the moving truck, stand the box on its end instead of laying it flat. This will protect it further from breakage. To keep your boxed art from moving around in the truck, make sure that it is wedged between heavier items.
Enjoying Your Art In Your New Space
Once your paintings and other fine art have arrived at their final destination, it's time to hang them in their new space. Add to your collection and get tips on hanging and lighting your new paintings at our Thomas Kinkade Galleries in Carmel, Monterey, and Placerville, California.
Whether you are moving your art to a new office, home, or vacation rental, paintings can transform your new space into a place of beauty and enjoyment for years to come.