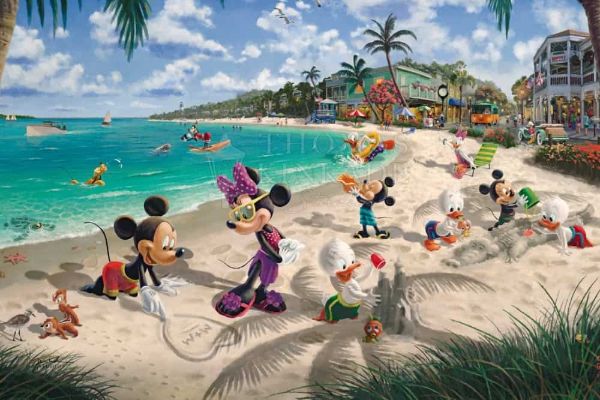 Collecting fine art is about so much more than what you can get at a glance. While all kinds of artwork can grab your attention, it takes an exceptional piece to keep it. Our collectors are rewarded for their time spent with their Limited Editions in so many ways.
We've put together just a few of the secrets in Thomas Kinkade's paintings to pique your interest and encourage you to stop by our California galleries and see these masterworks for yourself.
Hidden Tributes To Nanette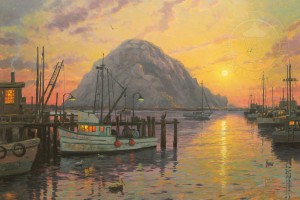 Whether you collect our cottages, lighthouses, or are a Disney fan, you may have heard of the Thomas Kinkade hidden letter N in some of his work. Hiding the letter N was just one way Thom paid tribute to his wife, Nanette.
Fine Art Surprises For The Girls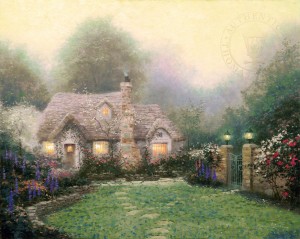 Nanette wasn't the only one Thom showed love to in his fine art. He painted a cottage or manor painting for each of his three girls. Many of his California paintings and Christmas works also featured his children.
Paintings Featuring Thomas Kinkade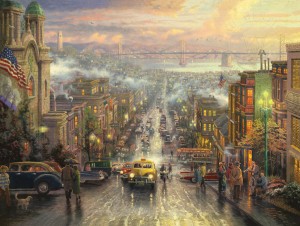 Sometimes, in addition to Nanette and the girls and sometimes all on his own, Thomas Kinkade painted himself into his idyllic scenes, and who could blame him? If you own or collect Kinkade California-themed artworks especially, don't be surprised if that sidewalk artist, moped rider, or Harley driver looks a little familiar.
Tributes To The Painter Of Light™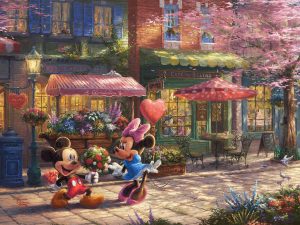 Thomas Kinkade Studios artists can't help but tip their hats in a painterly way to the founder and man who started it all. Look closely at signs and mailboxes. A careful study of your new release might just uncover a hidden K, TK, or iconic favorite of Thom's like Dogwood trees, light posts, and cobblestone bridges.
Uncover An Easter Egg Of Your Own
You don't have to take our word for it. Stop by our Thomas Kinkade galleries in Carmel, Monterey, and Placerville, California today. Our friendly Art Consultants can help you find Limited Edition paintings with special touches like these to display in your home.