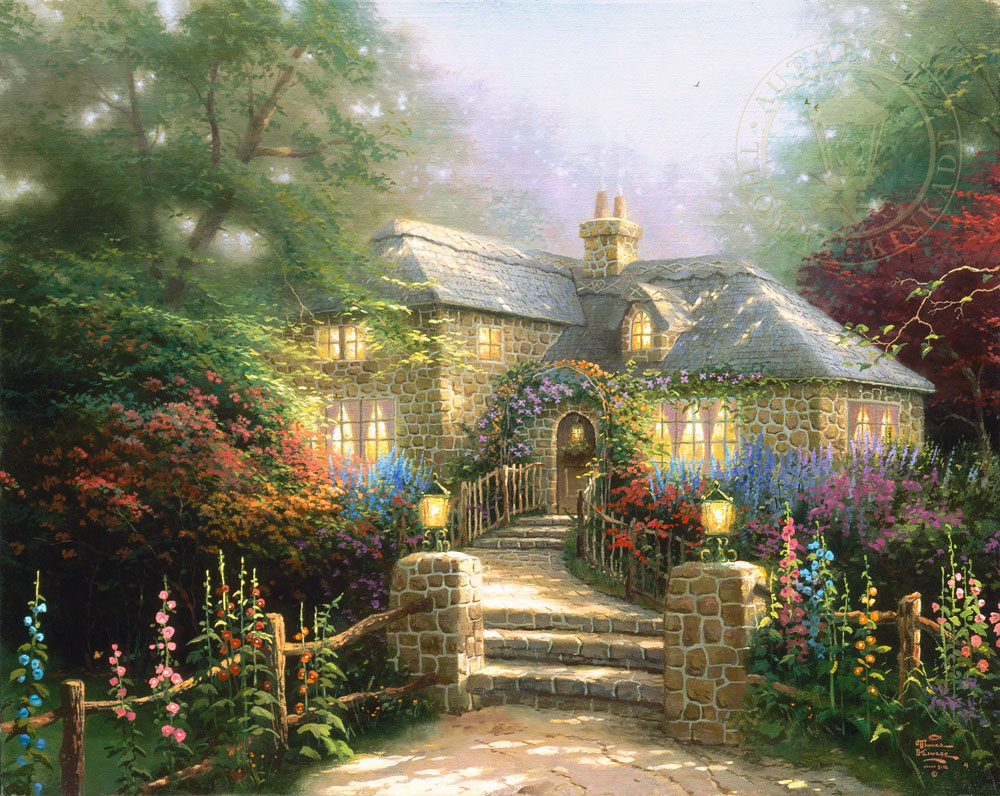 For beautiful flower paintings, stop by out galleries. We have the perfect painting gift for the flower lover in your life. Surround yourself with Thomas Kinkade paintings of flowers and be transported to the garden of your dreams without leaving your own home.
Flower Art For Every Occasion
Flowers cheer us up, celebrate our achievements, express our love and bring us hope. Whether you're shopping for a graduation gift, a wedding gift, a housewarming gift, or a birthday gift, we have a flower painting to match the occasion. A few suggestions to add to your list of flower art to see in our gallery include:
Brighten Someone's Day With Flowers
Evoke the delight of finding that perfect bloom in a bouquet of roses with A Perfect Red Rose. Bring excitement to a journey to come with The Garden Of Promise. Or, remind someone special that this too shall pass and the best is yet to come with Petals Of Hope. We have peaceful flower paintings and canvases just brimming with color.
Flower Paintings For Your Collection
Whether you're a green thumb or just a collector of flowers of the painterly sort, we have the perfect addition to your flower painting collection. Maybe you just need to bring some freshness and light to your space. Hollyhock House brings coziness to any room. Eternal Springtime reminds you that today is a new day and that's there's always time for a fresh start.
Gardens Of Cheer At Our Gallery
For bright airy blooms you can almost smell, experience flower paintings in our galleries. We invite you to explore our galleries today. Stop on by for paintings of gardens galore and flower art you have to see to believe. We look forward to helping you find the perfect gift, even if it's for yourself.