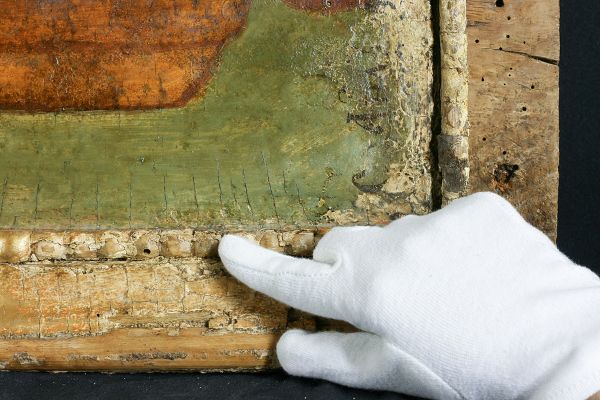 Whether you collect artwork for investment purposes, pleasure, or for both reasons, you might be thinking about securing your portfolio or your legacy with insurance coverage? Is this type of protection really necessary, and is the cost worth it in the end?
We've put together the essential information to help you decide whether or not you need art insurance.
What Fine Art Can Be Insured?
Can everything in your collection be insured? After all, fine art can include both traditional and less traditional collectibles. What can and can't be insured through your artwork insurance will depend on the policy's fine print. Whatever types of coverage you choose, make sure to ask your agent about the specific types of art you collect.
Paintings & Photographs
Sculptures
Textiles
Musical Instruments
Antiques — Like Clocks & Furniture
Rare Books & Manuscripts
Arms Or Armor,
Other Historic Artifacts
Types Of Art Insurance
When shopping for the right policy, you'll find two main types of art protection policies — title insurance and property insurance. The purpose of title insurance is to protect owners of high-value fine art that may have passed through many hands, or that has a murky history. You don't want the title of a painting to be rendered defective because the piece was stolen or looted before making it to your collection.
Property insurance, like homeowners' or renters' policies, protects your art against damage or theft. You may be able to list these valuables on your existing policies, but significant pieces or collections should probably be insured by a company specializing in fine art, antiques, and other collectibles.
What Potential Disasters To Insure Against
Floods, fires, mold, moving or construction mishaps — when the inevitable happens, will the value of your collection be safe? What about damage at or on the way to display venues and exhibitions? You'll want to make sure your insurance agent is aware of common natural disasters and unique circumstances that could expose your art to damage.
Natural Disasters
Theft, Mold & Pests
Accidental Damage
Ordinary Wear & Tear
Why Appraise Fine Art For Coverage?
In some instances, being compensated with the replacement value of your fine art is acceptable, but you'll most likely want the value the piece is worth, not your original purchase price. When you have an assortment of one-of-a-kind pieces, the value will be even harder to determine after the fact.
The solution? Documentation. Regular appraisals keep your documentation up to date, so you can cover and be compensated at the most accurate levels of value. Keep receipts and photographs of your collection with appraisal documentation.
What Common Art Insurance Limits & Deductibles?
Your art insurance policy may be limited to a specific area (home, country, etc.), type of damage, or type of compensation (replacement, repair, etc.). Your claim may also be limited to a certain amount per piece of artwork or per a specific general category of items. You can also be limited by how many types of insurance you can file claims with at once.
Make sure to get these limits explained to you clearly, along with any applicable deductible amounts.
Talk To An Art Consultant In California
Now that you know a little bit more about where to start and questions to ask when insuring fine art, you may be looking for new paintings for your collection. We invite you to visit us at the California art galleries of Thomas Kinkade in Carmel, Monterey, and Placerville. Our friendly Art Consultants are knowledgeable about the display and lighting of the paintings you purchase and general care.
We look forward to meeting you and helping you grow your love of Limited Edition paintings.