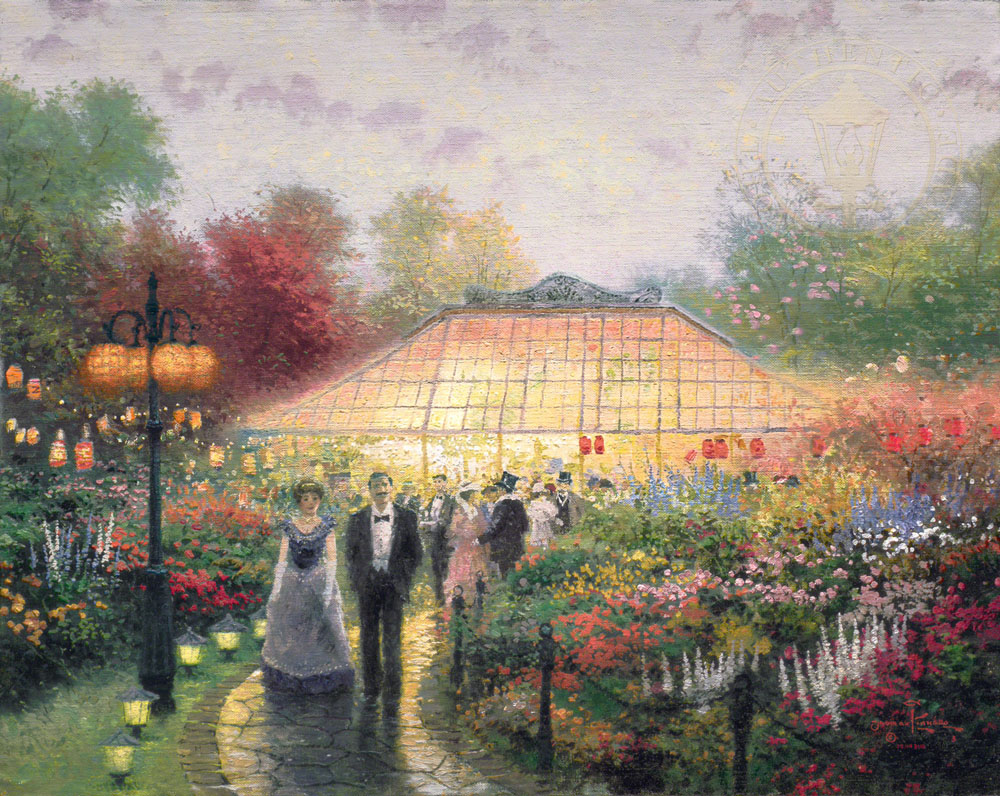 When we think of dining and entertaining, we usually think of both togetherness and great food.
If you're looking to decorate in a way that will wow your dinner guests and set an atmosphere that's uniquely you, check out the wide variety of dining room paintings on display at Thomas Kinkade Carmel, Monterey, and Placerville.
Feasting, Flowers & Friends
It could be a dinner party, a holiday feast, or even just an informal get together with friends. Everybody enjoys food and good conversation with those they care for. Why not set the scene with great art? Our paintings on canvas make perfect dining room decor in any home, restaurant or cafe.
Step Up Your Home Decor
Studio apartment or estate, there's no excuse to ignore an opportunity to infuse your personality into your space. You've invited people over, now invite in those fun vibes with dining room art that makes a statement. Whether it's "I've traveled", "I love Disney," or even "flowers are my thing," we have wall art that will speak to you and your guests.
Elegant Dining Room Art
Paintings on canvas can draw all the attention or settle into the elegant setting you've planned for the evening. With so many options to choose from, it's really up to you.
Is this an intimate gathering or a chance for romance? You can't go wrong with a masterly crafted piece of fine art. With heirloom quality, painterly strokes, and vibrant colors like these, guests will all be wondering if your artwork was inherited.
Fine Art That Makes An Impression
Whether you've decided on a sweet scene from Disney, a quaint European cafe or the lush aura from a wine country scene, your dining room wall art is a great conversation piece. There's no need to wait for someone to break the ice when your art is doing the talking.
Canvas Art For The Hostess
Wondering what to bring to that retirement party or anniversary gala? Dining room wall art is a keepsake any hostess will appreciate. Why not choose a bouquet that will never wither from our collection of flower and garden art?
Decorating Your Dining Area? We Can Help.
Whether it's choosing the right painting or deciding on the best lighting to accentuate it, our California art consultants are always willing to lend a helping hand. Treat yourself and your guests. Don't settle for less than fine art in your dining room area.
Stop by one of our convenient locations at Thomas Kinkade Carmel, Monterey or Placerville today to choose dining room paintings to suit you.