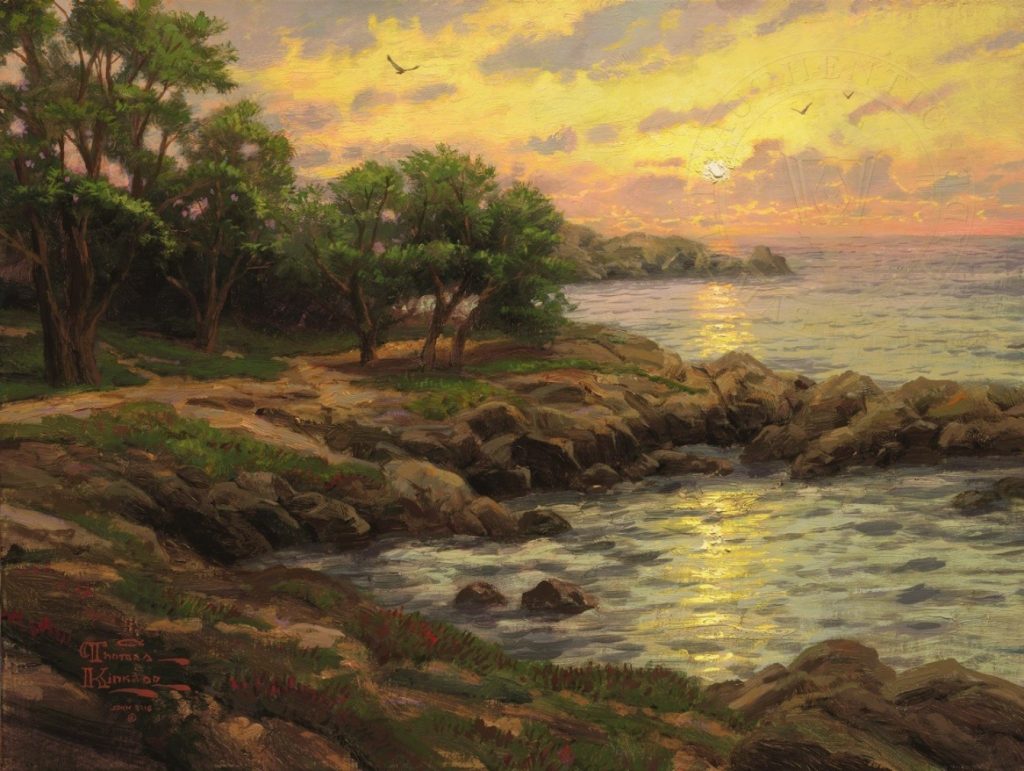 The fine art galleries of Thomas Kinkade in Carmel, Monterey, & Placerville are the place to go if you are interested in decorating peaceful spaces with art. Whether you have a spa, yoga studio, meditation space, or therapist office, you'll find the peaceful artwork you're looking for on display.
Relaxing Art For Your Space
Upgrade your peaceful spaces with a painting from one of our talented artists. Imagine adorning your walls with vibrant flowers, majestic mountains, stunning sunsets, and rushing waterfalls. A bit of nature is sure to bring a calming effect to any space.
Calming Nature Scenes
In Kinkade's painting, Morning Light, a quaint cobblestone path meanders through colorful flower gardens to a hidden peaceful hideaway. You'll find the perfect place for some peace and relaxation in the painting, Studio In The Garden. You'll want to visit our gallery to see these paintings for peaceful spaces in person:
A Place To Feel Peace
Peaceful spaces provide an escape from the stress and busyness of everyday life. Art creates a more soothing atmosphere in places like therapy offices and rehabilitation centers where you're looking to create a feeling of relaxation.
Paintings To Meditate On
Are you looking for meditation room wall art? Consider getting a seaside painting, such as Thomas Kinkade's Serenity Cove. If you're looking for a palette of vibrant colors to liven up your yoga studio decor, a painting such as The Ballerina or King Of The Jungle by Blend Cota may suit your needs.
Find Peaceful Office Decor In California
If you're looking to add calm vibes to an office, waiting room, or other peaceful space, you'll find paintings for relaxation at our Thomas Kinkade galleries in Carmel, Monterey, & Placerville. Stop by today and browse through our collection peaceful artwork for your space.