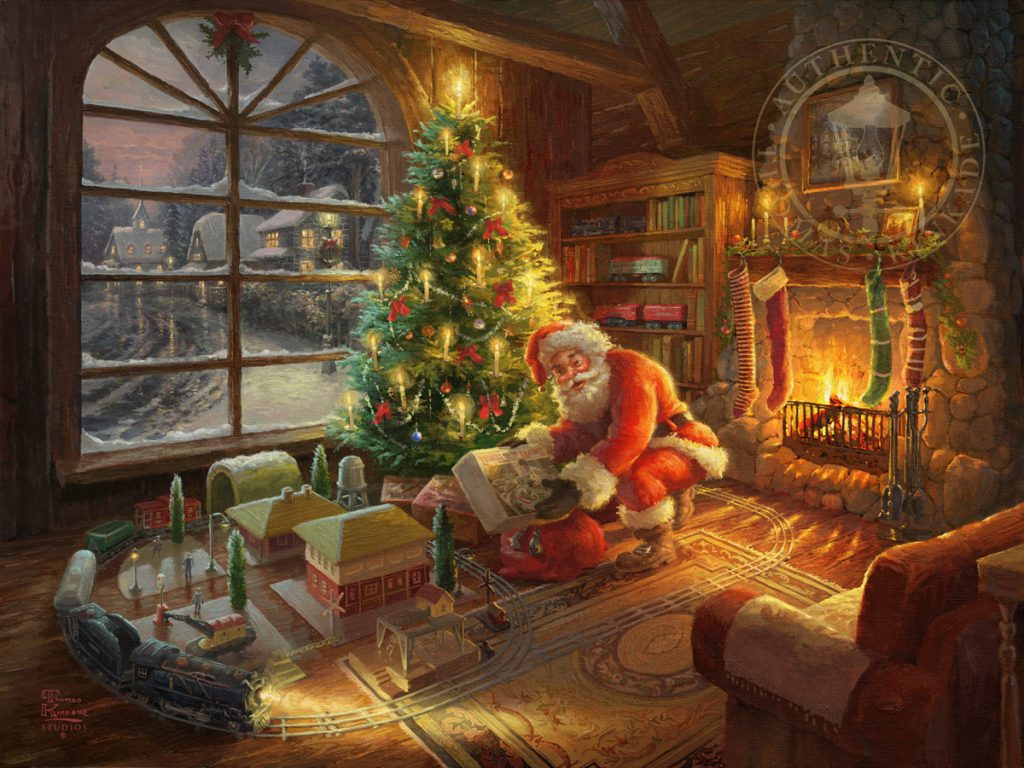 Celebrate the holiday season with Christmas wall art from one of our galleries. This time of the year is magical, and when many people think of Christmas, the same types of images come to mind. Houses decorated with ornaments and lights, snow falling in the backyard, or maybe just that warm glow coming from the windows of your neighborhood homes.
The Scenes Of Christmas
Christmas wall art can bring smiles, laughter, and pure joy to the whole family. From the comedic scenes of Clark Griswold to Santa and his rosy cheeks delivering presents underneath the tree. We have an incredible selection of Christmas wall art, and whatever you choose to hang up in your home is sure to bring delight to everyone. Here are just a few of the paintings we have to offer:
Santa's Special Delivery
National Lampoons Christmas Vacation
Victorian Christmas IV
Christmas Chapel I
Christmas Moonlight
A Christmas Story
Christmas Lodge
Give The Gift Of Christmas Wall Art
After you pick out the pieces you want for your home, why not choose one for the holiday art lover that you know. The look of excitement when someone unwraps a Thomas Kinkade painting on Christmas is unforgettable. When you come into our galleries you can get the full effect of these masterfully done images that you just won't get anywhere else. Don't forget to take advantage of our gift wrapping!
Come See Us Today
Make the holidays unique this year with Christmas wall art from Thomas Kinkade. Even if you're just driving through while on vacation, stop on by and find that perfect Christmas scene that brings back those magical memories.
From all of us at Thomas Kinkade – Merry Christmas, and Happy New Year!