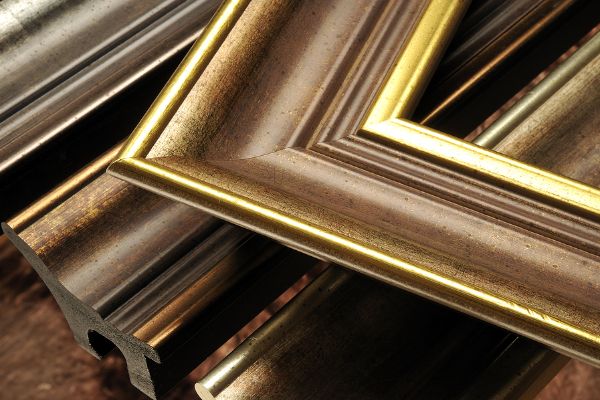 With so many colors, glass types, and styles available, choosing the best frames for your art can be challenging. At the California Thomas Kinkade Galleries in Carmel, Monterey, and Placerville, we've put together some tips to help you make this process less stressful.
There are many factors to consider when choosing a frame for your art.
What type of art are you framing?
Can your selection prevent art damage?
How big is the artwork, and where is it to be hung?
Are there colors in the picture that you want to highlight?
Why Frame Your Fine Art?
When properly framed, the viewer's eye should be first drawn to the painting, next to the frame, and finally to the piece as a whole. A good frame not only enhances your art, it helps viewers enjoy the painting and protects the work from dust and damage.
Considering Art Styles & Materials
The type of art, modern, classical, abstract, should be central to your selection, but your personal taste is just as important. Is there a color in the painting that you really love, choose a frame to highlight that color. Canvas paintings also commonly have larger, thicker frames.
Protecting Your Art
Aesthetic features are not the only things that need to be thought about when choosing the right frame. Together with glass, frames create a unique, protective environment. The last thing you want is for your work to become damaged because of the environment it is in or during a move.
Where Will Your Painting Hang?
It is very easy to get excited about a beautifully framed canvas only to hang it and realize that it is too big or too small for the space you picked out. Having a little wall space around the finished piece will keep it from looking squeezed into place.
Other factors to consider are direct light exposure, humidity, and how heavy will the framed art will be as a whole. Glass with a UV coating will help to protect your art from fading. Acrylic can offer UV protection but is lighter weight than traditional glass.
Both acrylic and glass-fronted frames come in a variety of options that can reduce glare and reflection.
Professional Framing Advice
Still not sure about which frame to choose? Visit your California Thomas Kinkade gallery. Talk to a professional Art Consultant today. We can help you choose new paintings for your collection and the frames to display them best.