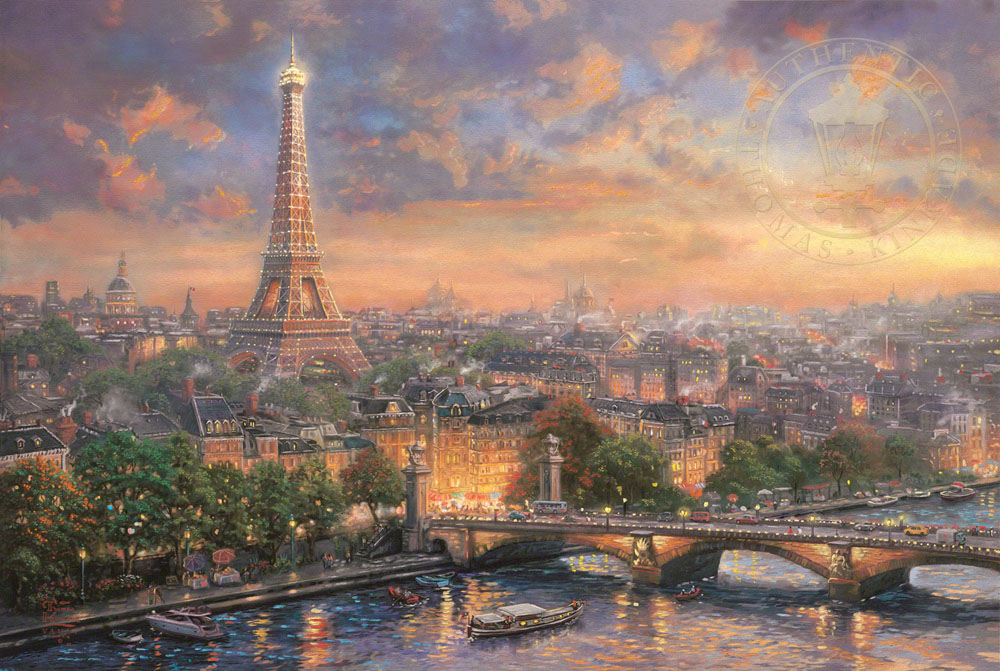 We are here to help if you are overwhelmed by the vast selection of artwork available when choosing art for your home. Sometimes it can be a struggle when you are deciding what to choose, how to frame it, and where to put it. When you stop by our gallery, our professional Art Consultants have a wealth of advice for you.
Some basic guidelines for selecting art that not only fits in with your home's décor but also enhances your life and contributes to your well-being include the following:
Trust your instinct and choose what you love.
Consider how lighting affects each piece.
Express your personality.
Create the desired mood.
Coordinate your color scheme.
Consider the scale and proportion of your art.
Compliment your home's existing style.
Love The Artwork In Your Home
If you are immediately drawn to a painting because it touches your heart and stirs your emotions, it is probably the right choice for you. Let your instinct guide you regardless of current trends. Choosing the right art means surround yourself with art that speaks to you.
Art That Expresses Your Personality
You choose clothing, accessories, and hairstyles that reflect your unique personality, so let your artwork also say something about you. It will add personal character to your home and provide a conversation piece for years to come. Are you a sports lover, Disney fanatic, or a collector of images that express your faith? Let us show you how the right painting in the right room can express that.
Create a Mood With Art
Looking at your art can trigger many different feelings, from humor to nostalgia to inspiration. The beautiful, tranquil and romantic scenes depicted in many of our offerings put you in touch with nature and evoke feelings of peace and relaxation. Some of our more whimsical pieces can energize you and make you smile.
Painting Colors That Enhance Your Space
When selecting your artwork, choose a color palette that compliments your home's décor. If your room has a riot of many different colors, the right art piece can tie everything together. On the other hand, if you truly love a painting even though it conflicts with your current colors, this may be the perfect opportunity to alter your color scheme with new paint, cushions, throws and other decorative touches.
The Right Scale and Proportion
When choosing the right size of artwork for your home, remember that the size of your artwork can enhance or detract from the room. While a large painting is a great focal point for a room, you don't want it to be wider than the table, fireplace, or couch you hang it over. If a small painting is looking a little lonely or lost on your walls, add a few more for a gallery look. It helps to bring measurements when shopping for artwork for your home.
Complement Your Home's Style
Traditional or modern, rustic or antique, your artwork can reflect or complement the style of your home's existing furniture and decor. Or why not make a bold statement such as hanging a modern painting in a room full of antiques or a traditional landscape in contemporary surroundings? Choosing a gallery with a range of quality pieces that let you mix and match looks is key.
The Art Advice You Want
Our galleries offer a wide selection of beautiful artwork that stirs your soul and makes a meaningful addition to any space. When you are choosing art for your home, our Art Consultants are here to help. Stop by the gallery today to browsing through our many paintings and find the perfect addition to enhance any room.