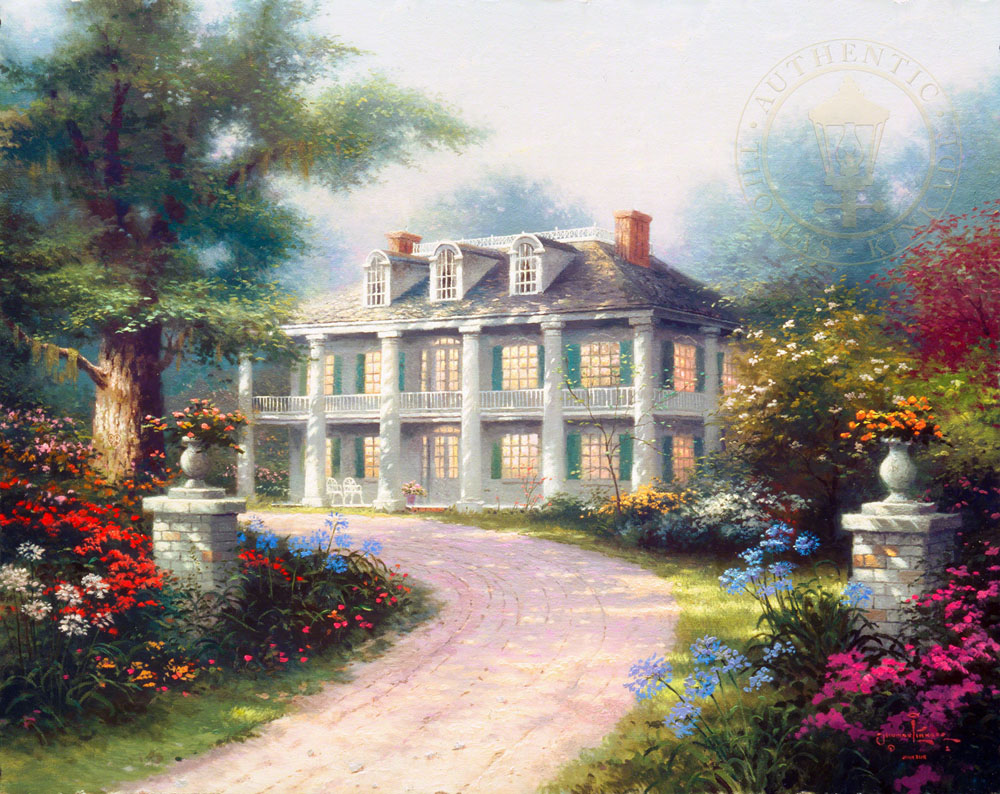 The galleries of Thomas Kinkade Carmel, Monterey, and Placerville, Calfornia have a wide selection of beautiful castle and mansion paintings.
Perfect for your entryway, living room, dining room, or master suite, our art will add some grandeur to your home decor. From European castles to American mansions, we have several pieces of canvas art that fit this theme.
Here are some highlights from our collection:
Storybook Castle Art
Our castle paintings capture the majesty of a bygone age. There's nothing like castle art showing a regal outpost perched atop a sunny mountainside. The medieval architecture and vibrant colors wrap the scene in fairytale magic, stirring the heart of any fantasy fan.
Paintings Of Elegant Manors
Our pieces of mansion art evoke the luxury and refinement of the lives lived within these stately structures. These pieces draw you back to the Victorian era. You stroll through pristine gardens in the soft evening twilight. The warm glow of the manor's windows invite you inside for a night of ballroom dancing.
The Southern Charm Of Plantation Homes
Our collection of castle wall art not only includes the magnificent homes of Europe but their equally impressive American cousins — the grand plantation houses of the Old South. A plantation house proudly standing at the end of a garden path. Its wide porch welcomes you to sit for a spell and soak in the warm sunshine.
Mansions In Harmony With Nature
Where many of our mansion paintings have the house as the centerpiece, others show it nestled within a stunning scene of natural beauty. Rustic stone mansions are surrounded by colorful gardens and lush vineyards, all bathed in golden light. The land and the home blend seamlessly in a picture that shows the ease of luxury and the simplicity of country life.
Thomas Kinkade Galleries In California
Visit one of our California Thomas Kinkade Galleries in Carmel, Monterey, or Placerville today to see gorgeous castle and mansion art in person. Our art consultants are always on hand to help you find and purchase the perfect piece of wall decor to display or gift. We look forward to seeing you in the gallery.