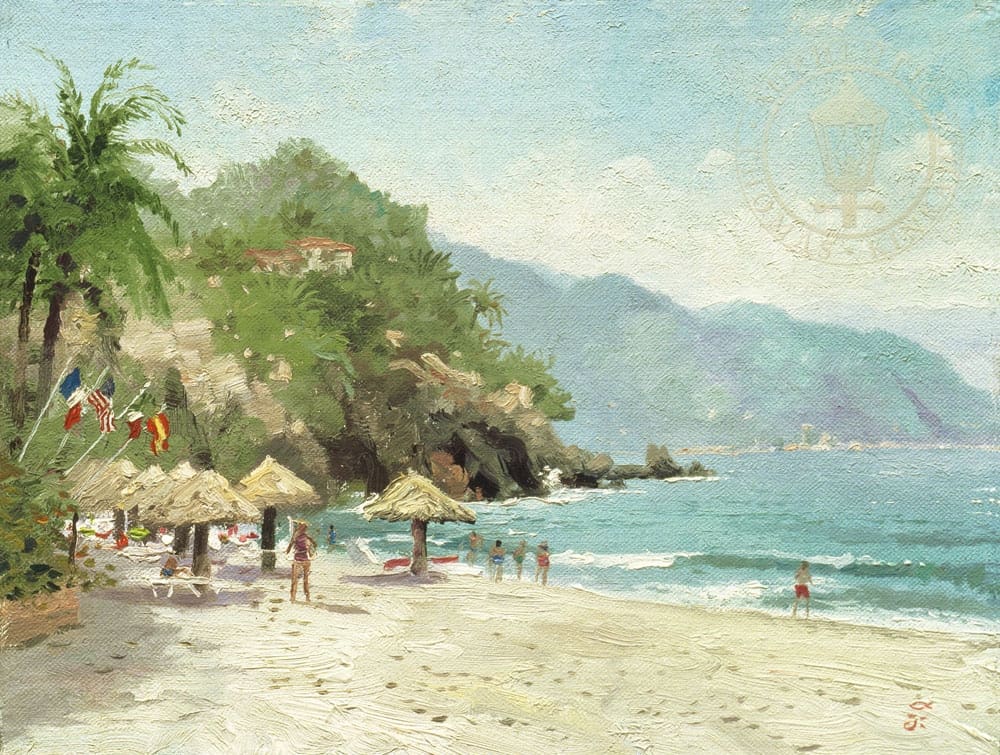 Bring the cruise home with ocean and beach paintings from the California Thomas Kinkade galleries in Carmel, Monterey, and Placerville. The stunning beauty of the ocean can be yours to enjoy any time you want in the comfort of your home or office when you bring home a piece of our ocean art.
Oceans Around The World
Cruising presents you with some of the most dazzling settings in the world. Clear blue water that stretches into the horizon, rolling waves, and unforgettable sunsets are just the beginning when you take a cruise. Fortunately, with your local Thomas Kinkade gallery just moments away, these fantastic views don't have to end when the vacation is over.
We have an extensive collection of fine art featuring seascapes from around the world. Here are a few you might enjoy:
With our large selection of paintings on canvas, you'll be sure to find the perfect seaside landscape to add to your home decor.
Spectacular Seaside Landscapes
Exploring charming fishing villages, quaint marinas, majestic lighthouses, and feeling the warmth of beautiful sandy beaches are part of the adventure when your cruise ship docks for the day. Your tropical experiences can continue with beach and ocean art.
You can almost feel the spray of the crashing waves as you explore the quaint cottage and lighthouse in the painting, A Light in the Storm. Stroll along the quiet French harbor with the painting, Along the Coast. Imagine feeling the wet, soft sand between your toes and hearing the gulls flying overhead and the sea lapping the coastline when you gaze at the painting, Seaside Umbrellas.
When you visit one of our Monterey area galleries, you'll see the details and artistry in our canvas art for yourself.
Gifts From The Sea
Are you looking for a special gift for a loved one? Perhaps you want to give a spouse a painting of the French seaside to remember a cherished trip there. You may want to give the gift of an ocean marina for the avid boat enthusiast in your life. Come see our collection and find the right piece for your home, office, or next gifting occasion.
Bring Home A Piece Of The Ocean
Don't let your cruise end when you step off the ship. Bring home a part of your cruising adventure with beach and ocean paintings from one of our California art galleries in Carmel, Monterey, or Placerville.