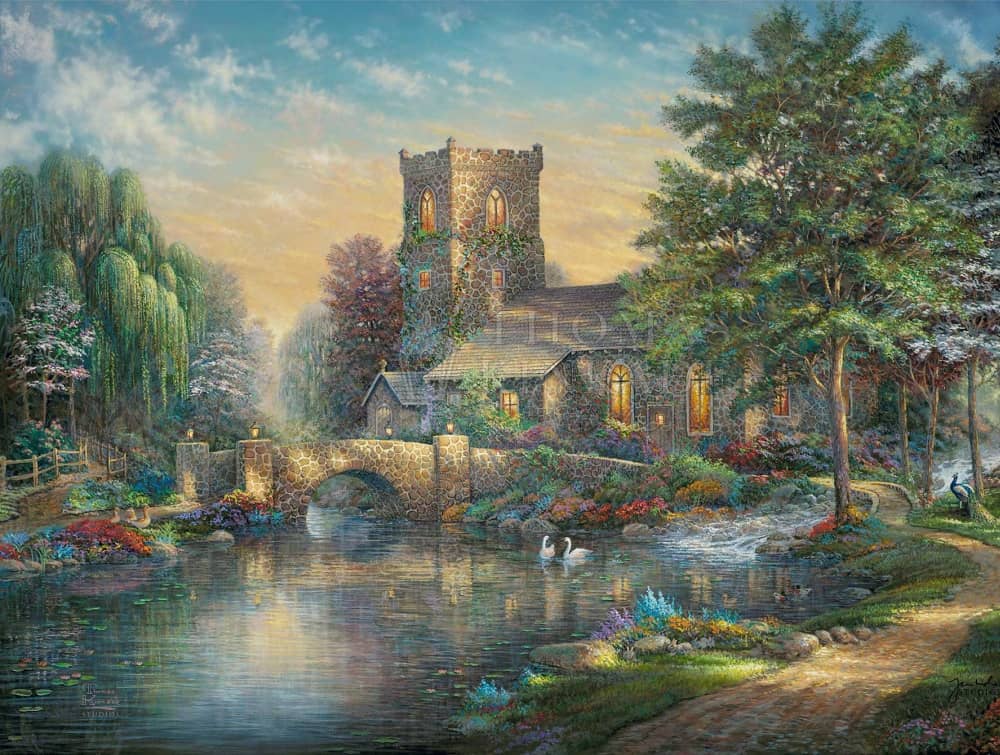 Art Notes
There are places in nature where the bounty of God's creation shines with such radiance that a humble heart is moved to express its gratitude in prayer. And in some of those natural sanctuaries, humankind has seen fit to provide the worshiper with a chapel where we can satisfy our need to pray.
Morning sunrise graces us with a radiant metaphor for faith, that no matter how dark the night, the day will dawn renewing the Lord's tender mercies and rewarding the hopes of the faithful. The dappling sunlight shines upon the still lake, as the swans gracefully float, and as a sweet melody of a psalm seems to rise up, to be joined by the gentle murmur of the brook as it flows past the stone house of worship.
Inspired by a Thomas Kinkade original sketch, Willow Wood Chapel by Thomas Kinkade Studios evokes all the timeless elements he loved to reflect in his paintings.
Key Points
Willow Wood Chapel is the eighth Limited Edition release in Thomas Kinkade's beloved Chapels of Nature series, which portrays inspirational places of prayer set in the Great Outdoors, highlighting the abundance of God's creation.
The artists of the Thomas Kinkade Studios created Willow Wood Chapel, drawing inspiration from one of Thomas Kinkade's original sketches. Thomas Kinkade chose to include willows in his concept drawing because they symbolize new life and can be a reminder that with God's love, we can all thrive no matter the challenges we face.
The flowing brook is another life-giving symbol of God's love.
The cobblestone architecture in Willow Wood Chapel reflects a signature Kinkade style used in some of Thomas Kinkade's most famous paintings, including Dogwood Chapel and The Mountain Chapel, the first two works of art in the Chapels of Nature series.
Some of the beautiful birds included in this painting are a pair of swans, a family of ducks, and a majestic peacock.
Estate Edition Sketch
Here is the E/E sketch for Willow Wood Chapel.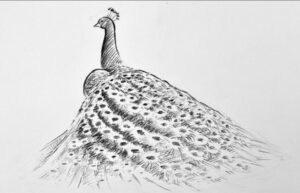 Edition Features
Textured Brushstroke Process
Additional Highlighting
Small Edition Size
Authorized Signature In Silver
Unique Hand-Drawn Sketch On The Back Of The Canvas
Copyright: Art Brand Studios, LLC. © The Thomas Kinkade Estate, All rights reserved.
Title Willow Wood Chapel
Published January 2022
Collection Chapels Of Nature