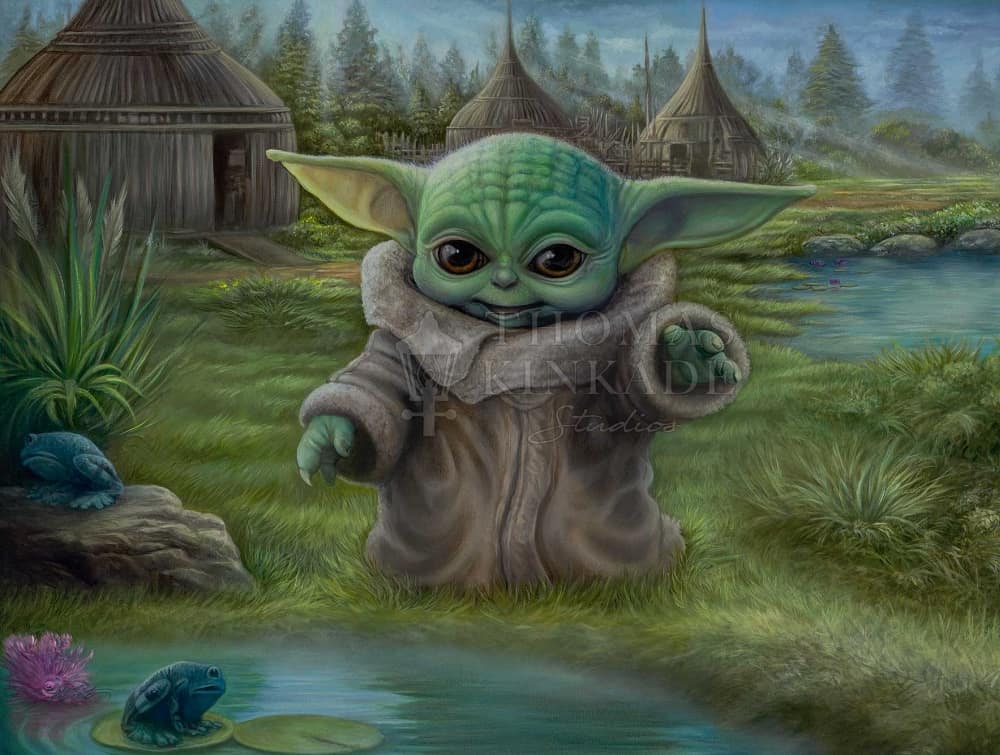 Art Notes
After helping save the Sorgan™ village from raiders with an AT-ST Raider™, the Mandalorian™ takes a moment to consider the possibility of a peaceful life with them as the Child plays by a pond. Whereas the appeal of this sanctuary is tempting, deep inside Mando knows that if he and his charge are ever to be safe, they must find a way to outrun, or outsmart, the pursuers who are tracking them.
Key Points
This painting showcases a touching moment from the fourth chapter of The Mandalorian.
In this episode, the Klatooinian™ raiders attacked the farming village where The Mandalorian and the Child seek refuge. Mando thought this would be a safe place as there were no major cities or spaceports™.
Copyright: Copyright: Art Brand Studios, LLC. © & ™ Lucasfilm Ltd., All rights reserved.
Title The Mandalorian™- Child's Play
Published November 2020
Collection The Mandalorian™ Collection