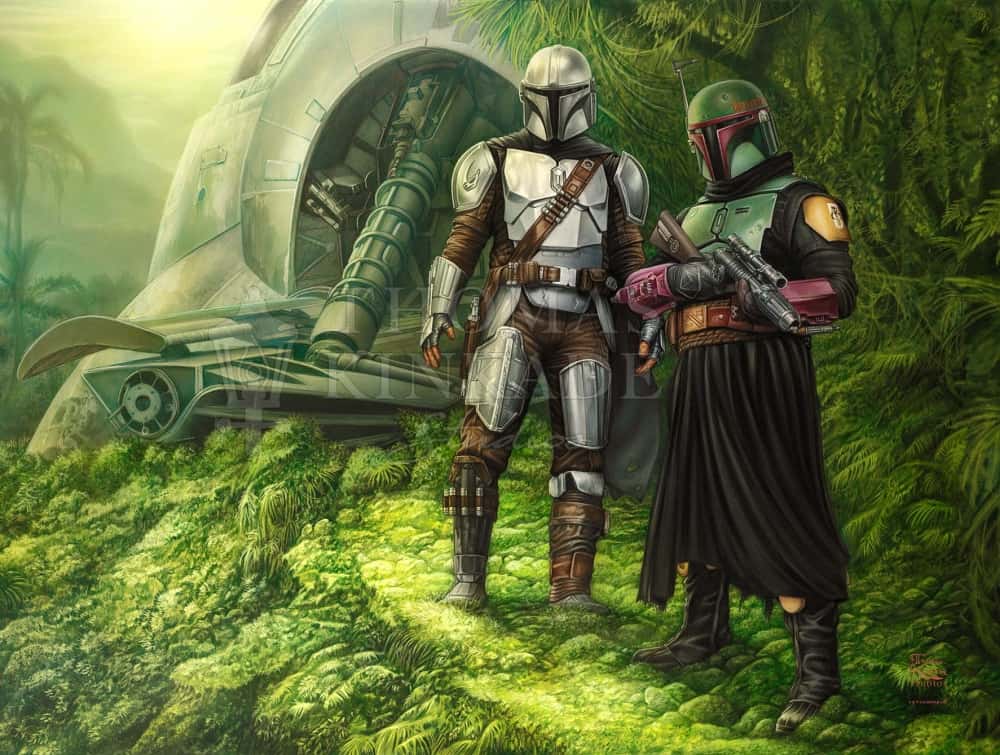 Art Notes
The visage and the reputation of The Mandalorians™ strike fear into those who come up against one…let alone two! Legendary bounty hunters Boba Fett™ and Din Djarin™ embark on a dangerous mission to recover vital information that is key to recovering Mando's young charge, Grogu™, who is now in the hands of the cunning Moff Gideon™.
Estate Edition Sketch
Here is the E/E sketch for The Mandalorian™ – Brothers in Arms.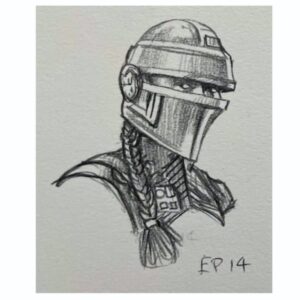 Edition Features
Textured Brushstroke Process
Additional Highlighting
Small Edition Size
Authorized Signature In Silver
Unique Hand-Drawn Sketch On The Back Of The Canvas
Copyright: Art Brand Studios, LLC. © & ™ Lucasfilm Ltd., All rights reserved.
Title The Mandalorian™ – Brothers in Arms
Published November 2022
Collection The Mandalorian™ Collection