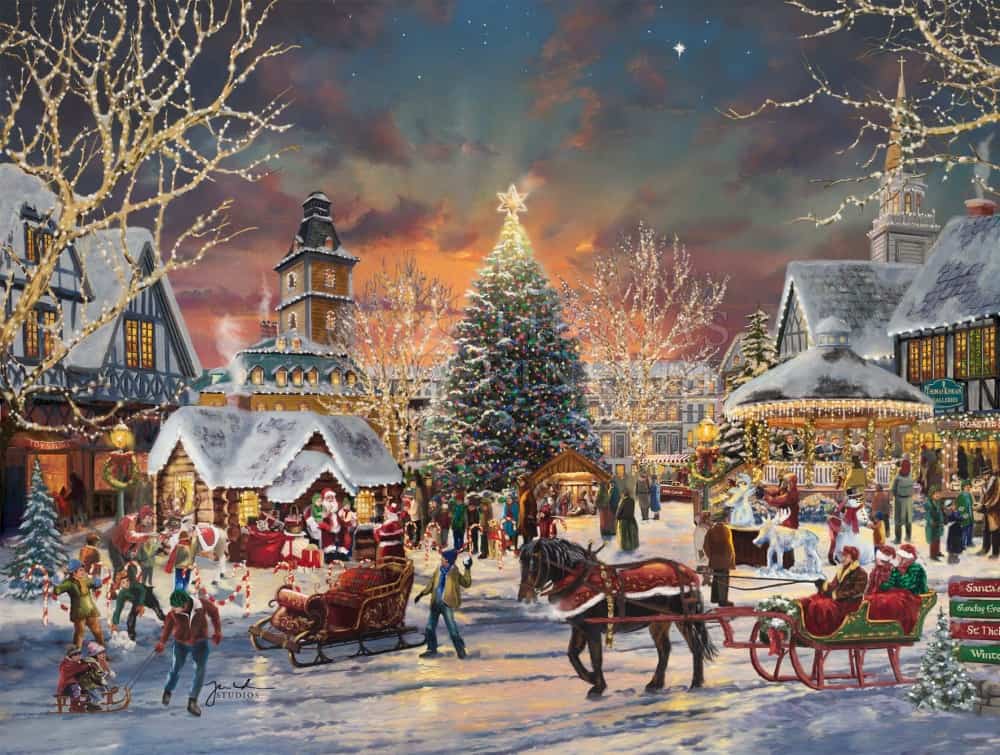 Art Notes
"Of all the holiday rituals, the one I prize the most is the coming together of loved ones in shared celebration." ~ Thomas Kinkade
A bright Christmas star illuminates the evening sky as young and old gather to begin celebrating the Christmas season. Santa has taken his seat, and excited children wait in line with their parents and grandparents to have their turn telling Santa what they would love for Christmas.
As you walk around the town square one can enjoy the melodic sounds of the Christmas Carolers in the brightly decorated gazebo. Maybe have a cup of hot cocoa or a bag of roasted chestnuts while watching the ice sculptor create a cool icy version of one of Santa's reindeer. The Thomas Kinkade Studios invites you to join us for the first day of The Christmas Festival.
Key Points
The Christmas Festival is the second painting in the Great American Celebrations series; the first painting is titled The Pumpkin Festival.
Can you spot the Thomas Kinkade Gallery?
The North Star sits atop the sky, shining brightly over the meticulously lit village filled with festivities of the Christmas season. With a nod to classic Thomas Kinkade Studios s like St. Nicholas Circle, Santa's Workshop, Winter Chapel, and Sunday Evening Sleigh Rides, it's easy to imagine this day has been filled with fun.
Coming together as a community is a key pillar in holiday celebrations and this painting depicts our favorite rituals of the season, including snowball fights, sleighrides, roasted chestnuts and children asking Santa to for their Christmas wishes.
Estate Edition Sketch
Here is the E/E sketch for The Christmas Festival.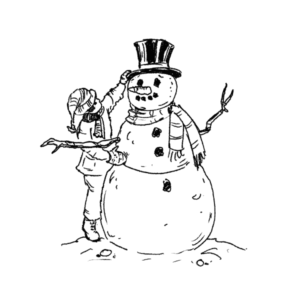 Edition Features
Textured Brushstroke Process
Additional Highlighting
Small Edition Size
Authorized Signature In Silver
Unique Hand-Drawn Sketch On The Back Of The Canvas
Copyright: Art Brand Studios, LLC. © The Thomas Kinkade Estate, All rights reserved.
Title The Christmas Festival
Published November 2022
Collection Great American Celebrations