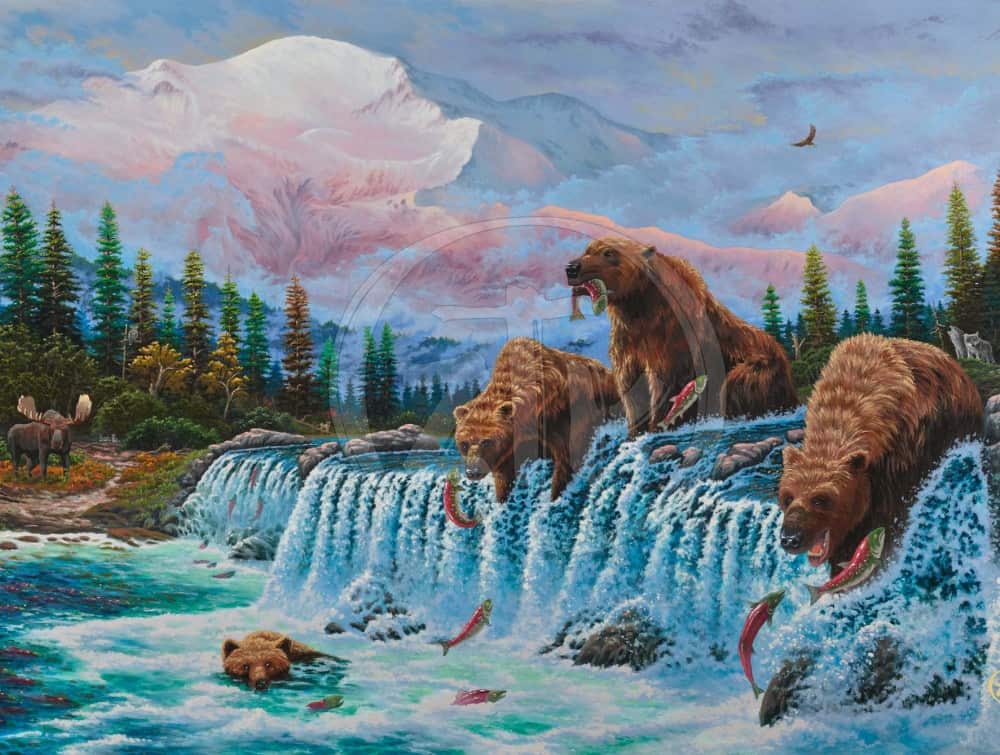 Art Notes
Throughout my childhood and into my late teens, my father would take my brothers and me on "road trips" every year. We would meander around the country and eventually visited all of the great cities and natural places the contiguous 48 states had to offer. These trips were fun, reasonable in scope and safety contained.
But then it hit my father's fancy to truly do something "epic" as he explained, "We are driving to Alaska to see Denali National Park." When he first stated the idea, it seemed like a natural next step in our travels and so, without question, we set out. The whole of Alaska called and filled our imaginations. It took weeks of travel but, as it turned out my dad was right. Denali is indeed epic.
The trip itself ranged up past the arctic circle, but of thousands of miles logged, it was the sight of that mountain I will never forget. It is said only a third of the visitors to Denali ever get to see its peak. So high is the summit, the pinnacle is almost perpetually obscured in cloud. But on our visit the veil lifted, and the sight was sublime.
Even more, with that break in weather, the park came to life. Grizzly bear fished in the salmon filled rivers. Moose wandered the lush meadows, and wolves ran in packs to howl their hungry intent. In my memory, it is like no place else on earth in terms of its scope and grandeur.
Many years have passed since that visit, and I find joy in painting this scene from my boyhood recollection. It takes me back to the mountain my father called "epic" and a trip taken with my family to see firsthand its majesty.
I hope you enjoy Spirit of Denali, and as always thank you for sharing my adventures in art.
Copyright: © 2023 Art Brand Studios, LLC. All rights reserved.
Title Spirit of Denali
Published February 2023
Collection America's Wildlands II