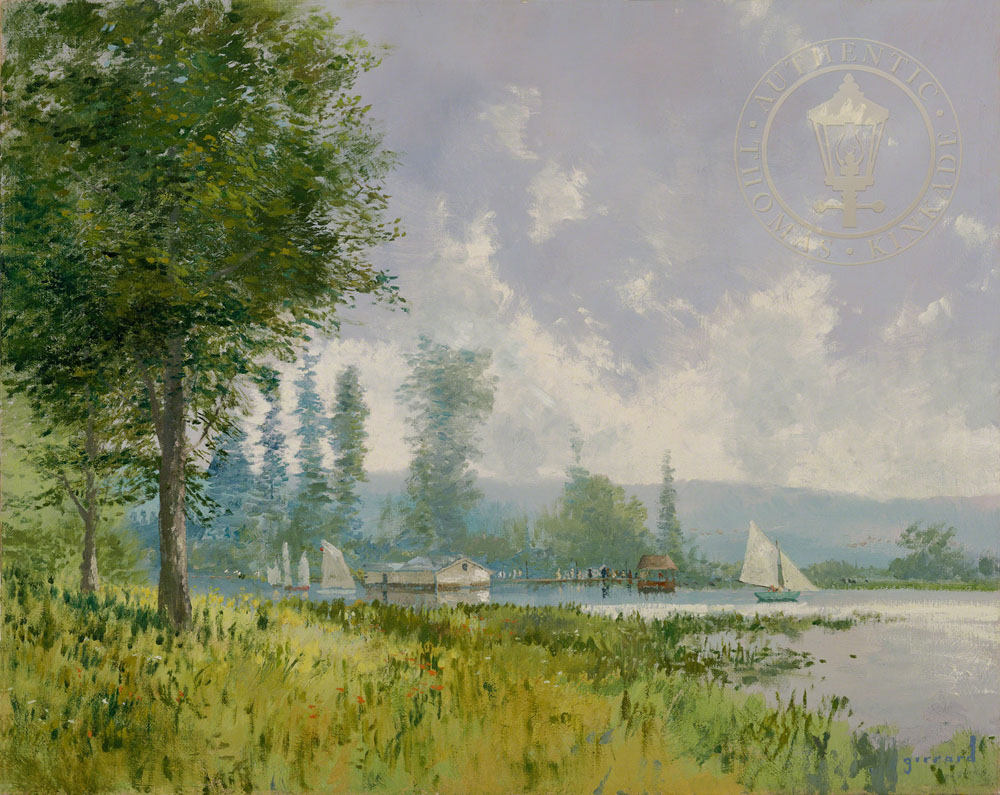 Art Notes
As a young man I often felt the urge to paint in the manner of the French Impressionist masters through my alter-ego, Robert Girrard.
The subject for Sailing Day has been captured many times by Manet or Pissaro, both of whom seemed transfixed by the effects of light dancing upon the water.
In my persona as Robert Girrard I celebrate the language of nature at its most joyful. Every artist knows that nature has many moods, but I am frequently happiest when, as in Sailing Day, God's green earth invites me to put on my beret and share the inspiring passion of the moment.
Title Sailing Day
Painted 1984
Published 2007
Style Impressionism
Classification Thomas Kinkade Original
Collection Robert Girrard