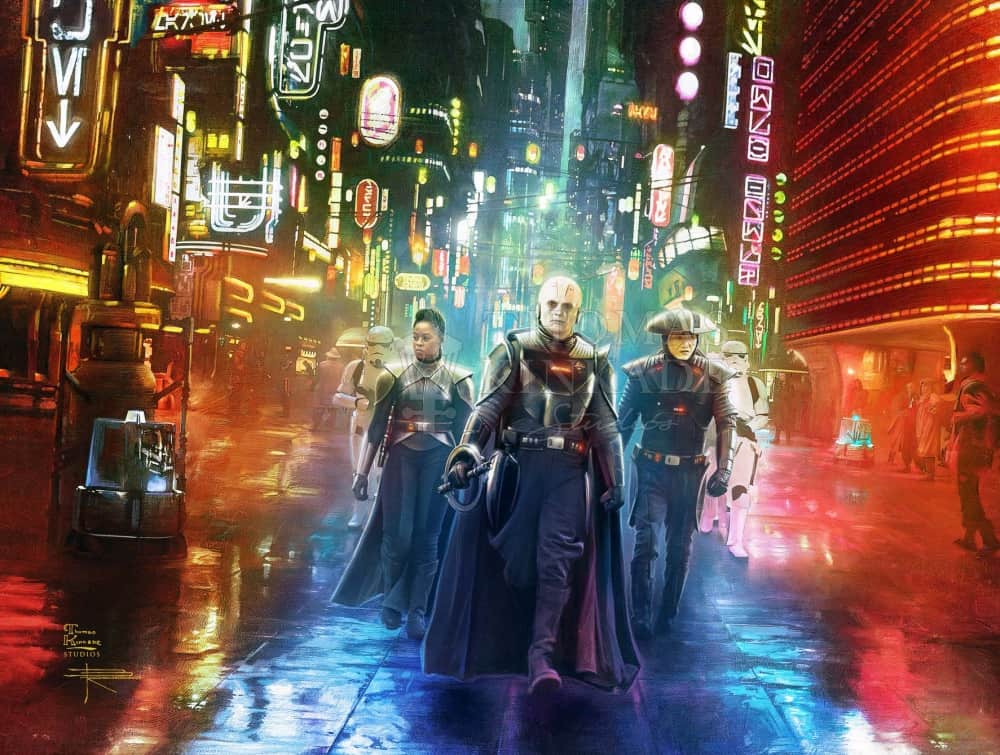 Art Notes
Obi-Wan Kenobi™ arrives on Daiyu™, tracking the kidnapped Princess Leia™. Obi-Wan explores all corners of the dark, questionable place for the child, beginning with a con artist preying on vulnerable citizens with claims that he is a Jedi™. Ordered to remove any last vestige of the Jedi, The Inquisitors™ arrive to hunt for the last remaining ones that have gone into hiding, with Obi-Wan Kenobi, specifically, as Reva's main target.
Estate Edition Sketch
Here is the E/E sketch for Obi-Wan Kenobi™ – The Inquisition.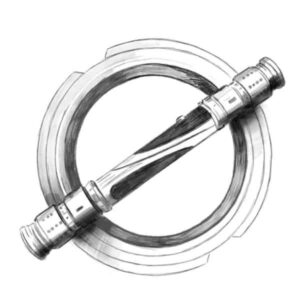 Edition Features
Textured Brushstroke Process
Additional Highlighting
Small Edition Size
Authorized Signature In Silver
Unique Hand-Drawn Sketch On The Back Of The Canvas
Copyright: Art Brand Studios, LLC. © & ™ Lucasfilm Ltd., All rights reserved.
Title Obi-Wan Kenobi™ – The Inquisition
Published November 2022
Collection Obi-Wan Kenobi™ Collection