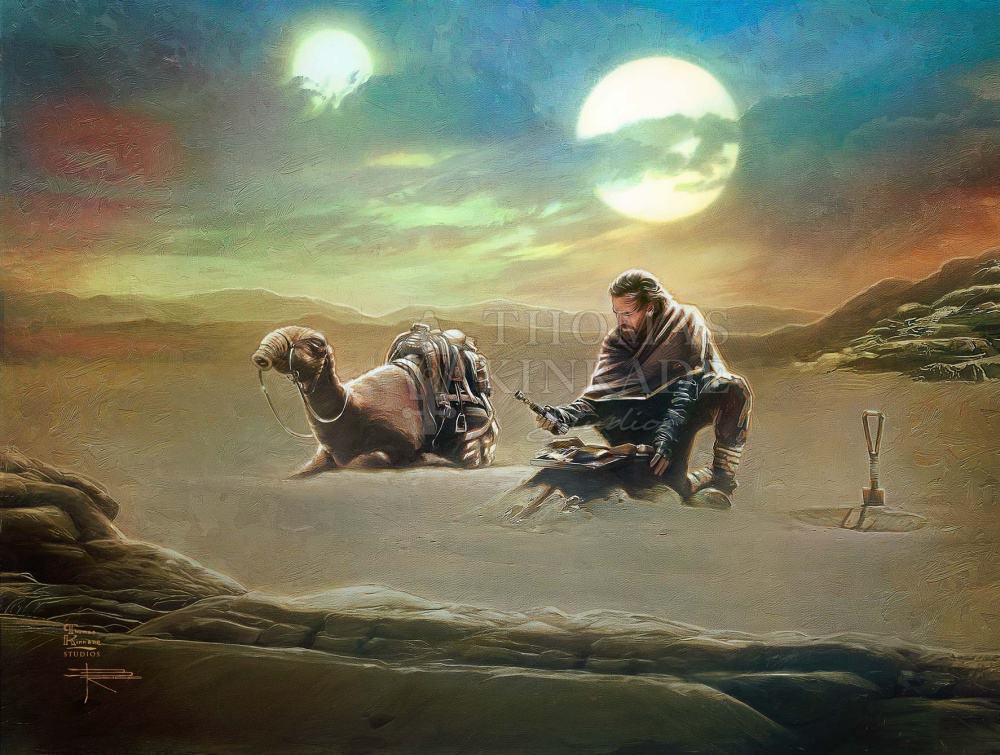 Art Notes
Living as a recluse in the desert on Tatooine™, Obi-Wan Kenobi™ keeps busy working at the tibidon carving station during the day. He is quietly watching over young Luke Skywalker™, who is growing under the care and protection of Aunt Beru™ and Uncle Owen™. But how was one to know that it would be the kidnapping of Leia OrganaTM that would pull him out of hiding? Obi-Wan can't say no to his old friend, Senator Bail Organa™, and heads out into the desert with his eopie to retrieve his buried Jedi™ LightsaberT™.
Estate Edition Sketch
Here is the E/E sketch for Obi-Wan Kenobi™ – Returning to His Past.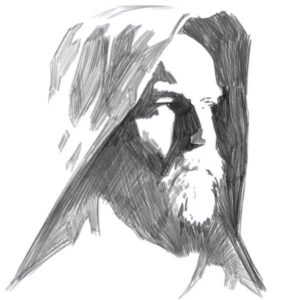 Edition Features
Textured Brushstroke Process
Additional Highlighting
Small Edition Size
Authorized Signature In Silver
Unique Hand-Drawn Sketch On The Back Of The Canvas
Copyright: Star Wars, © & ™ Lucasfilm Ltd., Thomas Kinkade Studios, All Rights Reserved.
Title Obi-Wan Kenobi™ – Returning to His Past
Published November 2022
Collection Obi-Wan Kenobi™ Collection