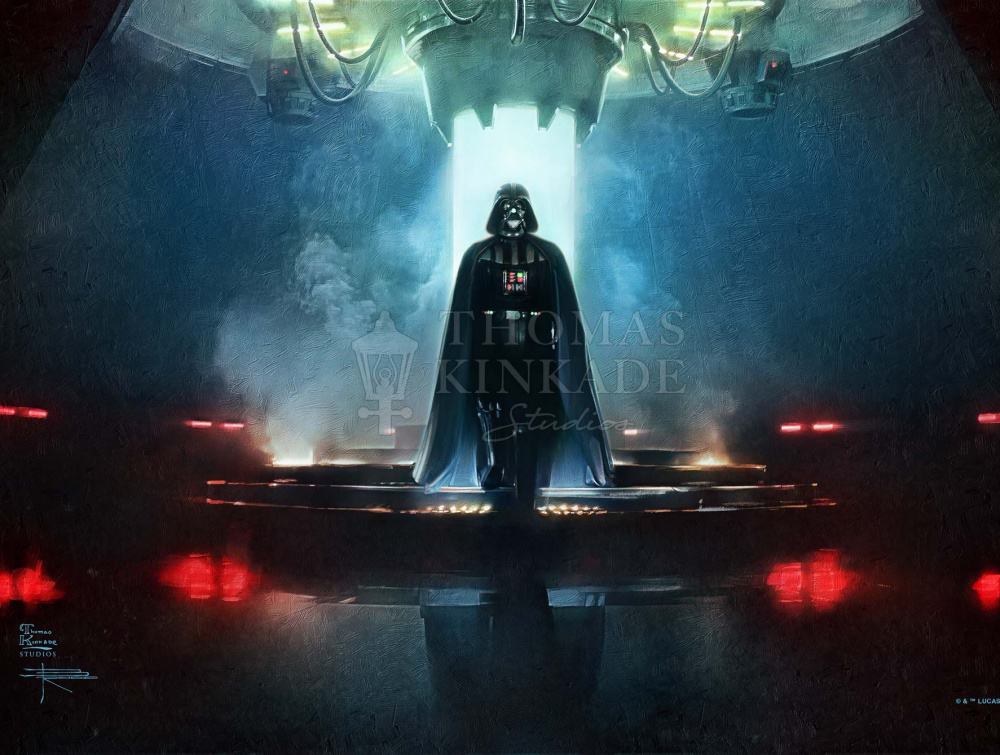 Art Notes
While living in exile, Obi-Wan Kenobi learns that his once – apprentice, Anakin Skywalker™, is not only alive, but searching for him and any remaining Jedi™. Anakin Skywalker, now Darth Vader™, is the epitome of Imperial terror and violence, and along with the Inquisitors, will stop at nothing until all Jedi have been eradicated from the galaxy. The violent ruthlessness of Vader works against him and provides the opportunity for the wounded Obi – Wan to escape. Darkness is its own undoing.
Estate Edition Sketch
Here is the E/E sketch for Obi-Wan Kenobi™ – Darkness Has Arrived.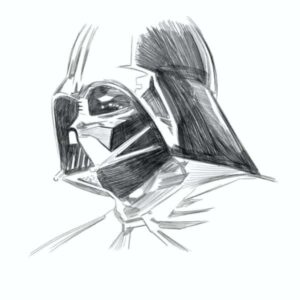 Edition Features
Textured Brushstroke Process
Additional Highlighting
Small Edition Size
Authorized Signature In Silver
Unique Hand-Drawn Sketch On The Back Of The Canvas
Copyright: Art Brand Studios, LLC. © & ™ Lucasfilm Ltd., All rights reserved.
Title Obi-Wan Kenobi™ – Darkness Has Arrived
Published December 2022
Collection Obi-Wan Kenobi™ Collection