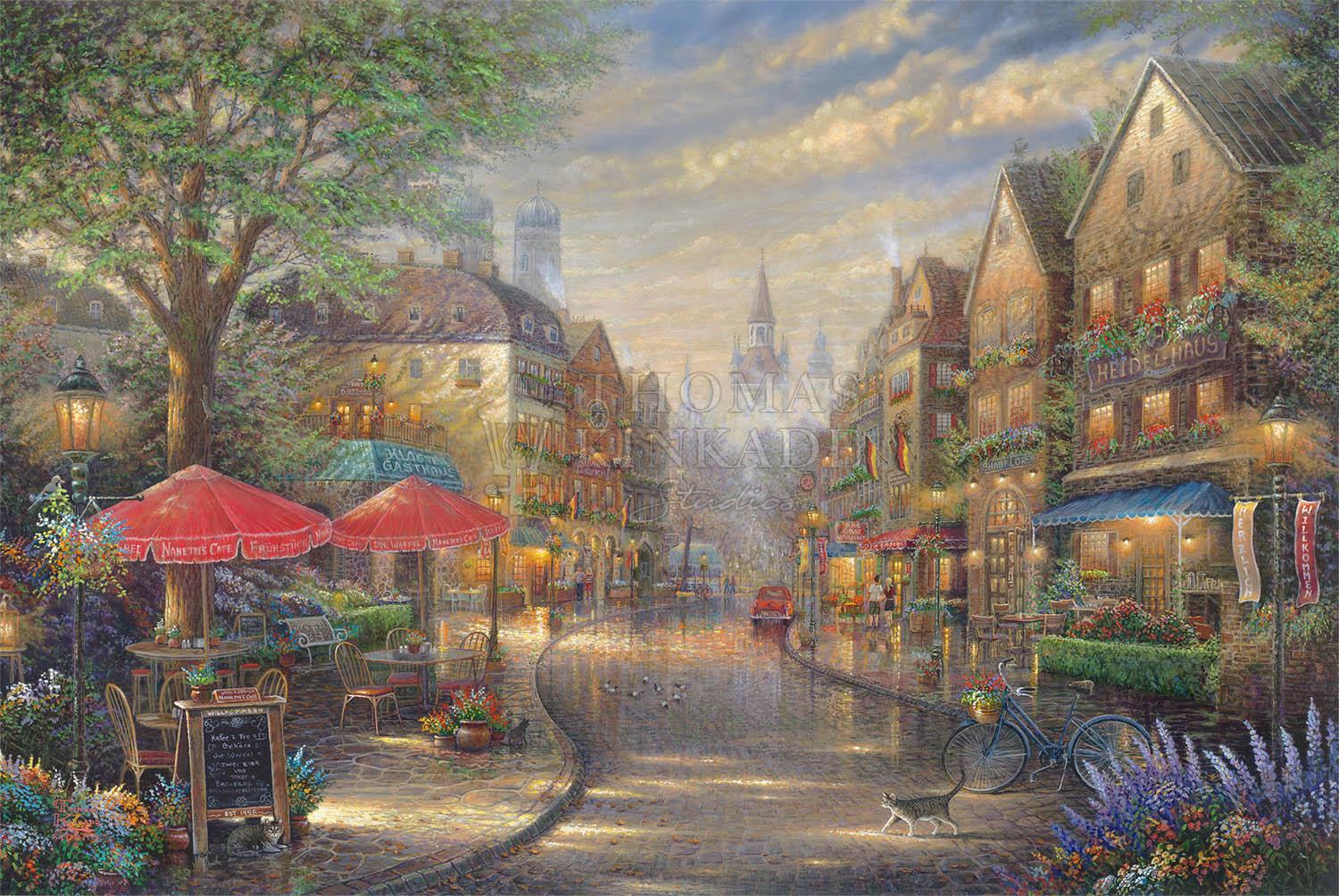 Art Notes
If there was a city that could whisk you away to the charm of olden times then Munich would be that city. The sun has risen and a new day has dawned. Walking these historic streets and sidewalks one can feel time almost stand still. Sitting down for morning coffee and pastry at the café, or strolling along the streets window shopping, the beauty and charm of this old city are captured in all its vibrancy.
Come and stroll the charming Bavarian streets and take a seat at Munich Café. Enjoy a beverage and pastry of your choosing and savor the timelessness of this grand old city.
Key Points
There are three cats in this painting. Can you find them all?
Can you find the reference to Thom's birthday?
The lovely bike on the bottom right is reminiscent of Nanette's bicycle.
This artwork was inspired by a Plein Air painted by Thomas Kinkade in 2010.
Munich has 45 museums, the most popular of which is Deutsches Museum (the world's largest science and technology museum).
Munich Café is the fourth painting in the Romantic Moments Collection.
Copyright: © The Thomas Kinkade Estate. All rights reserved.
Title Munich Café
Painted 2019
Published August 2019
Collection Romantic Moments IV