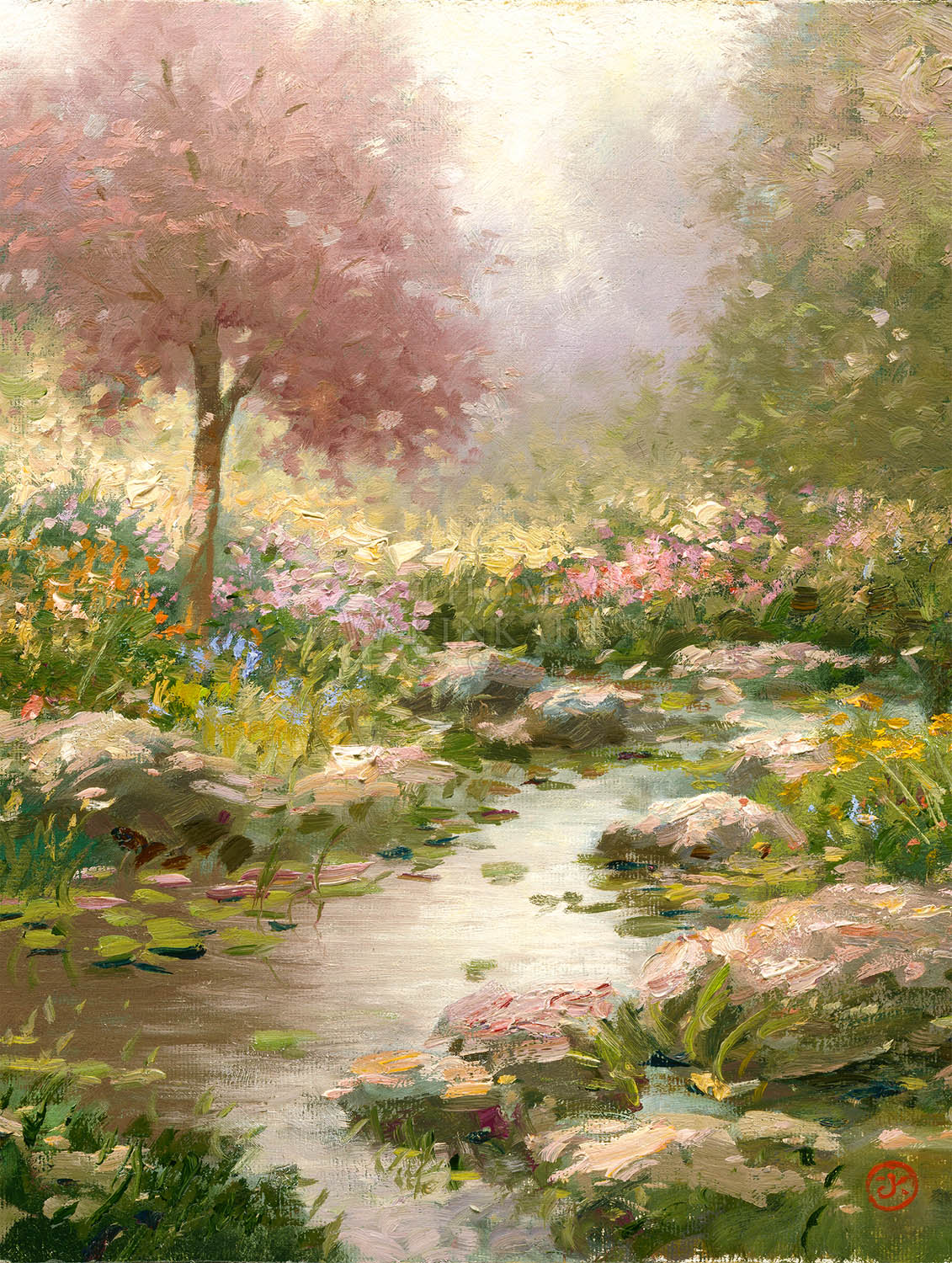 Art Notes
Our family has been lucky enough to travel widely, and Thomas became convinced that each place has, if I can put it this way, its own unique spirit. He found that having a portable studio was extremely handy over the years. Thom thoroughly enjoyed putting his paints and canvas to use on a family trip to our favorite Hawaiian island, Maui.
In Hawaii, there is a special quality to the light, and when entering a garden on Maui you expect to become engulfed in an amazing array of colors and reflection of light. Thomas Kinkade's Maui Gardens is a beautiful view of the abundant and diverse plant life you can find on this exotic island. – Nanette Kinkade
Copyright: © The Thomas Kinkade Estate. All rights reserved.
Title Maui Gardens
Published April 2019