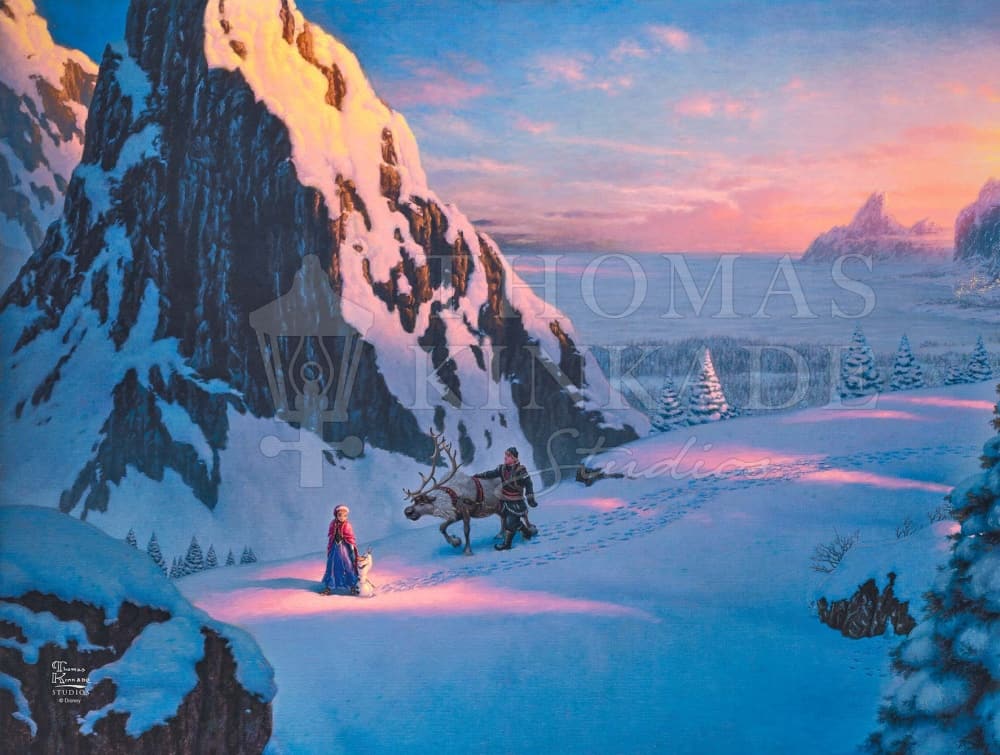 Art Notes
In Disney's Frozen, the kingdom of Arendelle sadly lost their regents when the sailing-vessel they were on sank in a ferocious storm. Elsa, the eldest daughter, was born with a magical gift and has spent her your youth hiding her true self. As heir to the kingdom of Arendelle, Elsa has come of age and together with her sister Anna have opened the castle for a one-day celebration for Elsa's coronation. A disagreement later in the day between the sisters sends Elsa running from Arendelle not realizing she has trapped her kingdom in eternal winter. Anna knows it's her duty to find Elsa, repair their sisterly love, and have Elsa bring summer back.
Anna, a fearless optimist, is joined by a handsome rugged mountain man named Kristoff and his friend Sven, an adorable reindeer, on her search for Elsa. The intrepid three are joined by a lovable snowman named Olaf, who knows the way to find her. Their journey through the Alpine wonderland is fraught with obstacles, but nothing that cannot be overcome with tenacity, blossoming friendships and acts of true love.
Thomas Kinkade Studios is pleased to present Disney Frozen, a heartwarming story that celebrates the true bonds of friendship and love.
Estate Edition Sketch
Here is the E/E sketch for Disney Frozen.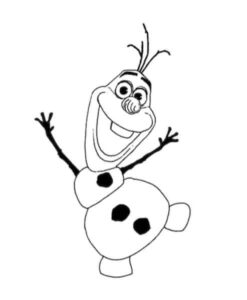 Edition Features
Textured Brushstroke Process
Additional Highlighting
Small Edition Size
Authorized Signature In Silver
Unique Hand-Drawn Sketch On The Back Of The Canvas
Copyright: © Disney © Art Brand Studios, LLC. © Thomas Kinkade Studios, All rights reserved.
Title Disney Frozen
Published September 2022