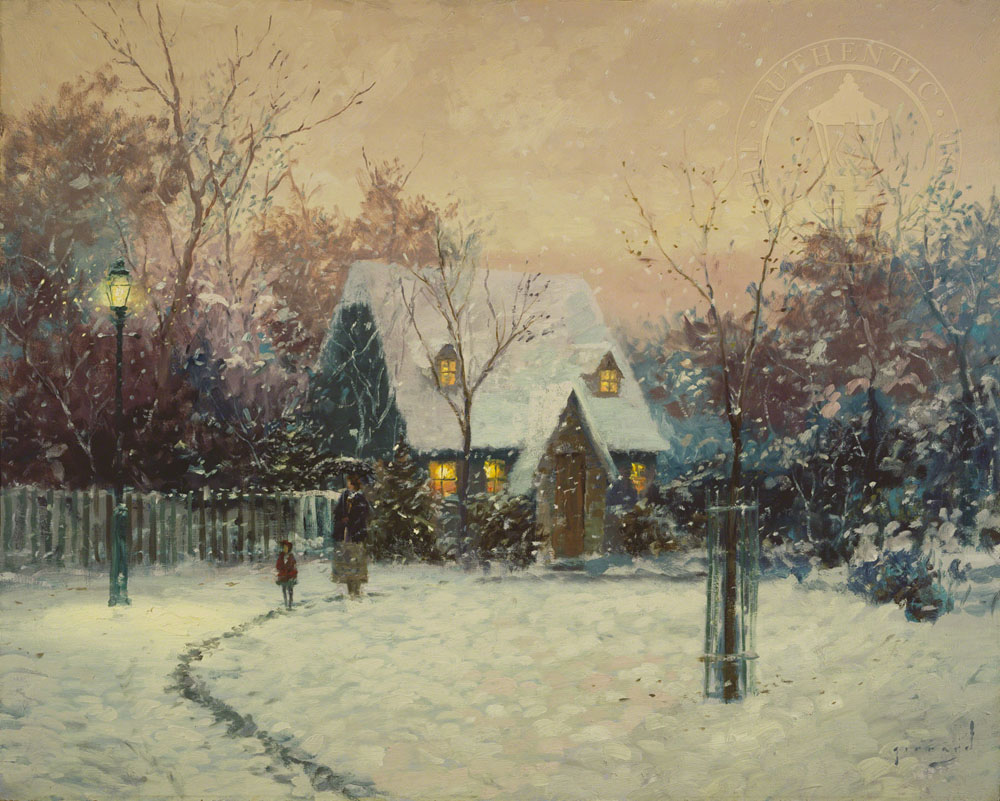 Art Notes
As I look back over my development as an artist, I come to realize how important the trip Nanette and I and our two oldest girls made to the English Cotswolds early in our marriage really was to my self-discovery.
The rustic charm of the thatch-roofed cottages like A Winter's Cottage, the solidity of their massive stone walls, the way a golden, welcoming light poured through their ample windows – it all came to represent "the simple life" for me, long before I began to use that phrase to express my philosophy of living.
I varied my painting technique on that trip as well. I've come to recognize that A Winter's Cottage is one of my early examples of my Impressionist style. It may even be said that my Impressionist persona, Robert Girrard, made his first appearance in the English countryside.
I painted Nanette and Merritt posing in the snowy yard. They are emboldened by the nearby A Winter's Cottage to face the bracing challenge of the storm. The comfort and security of family life allow one to embrace the tests the world offers with courage and spirit.
Title A Winter's Cottage
Painted 2000
Published 2006
Style Impressionism
Classification Thomas Kinkade Original
Subject Location Cotswold, England
Collection Robert Girrard