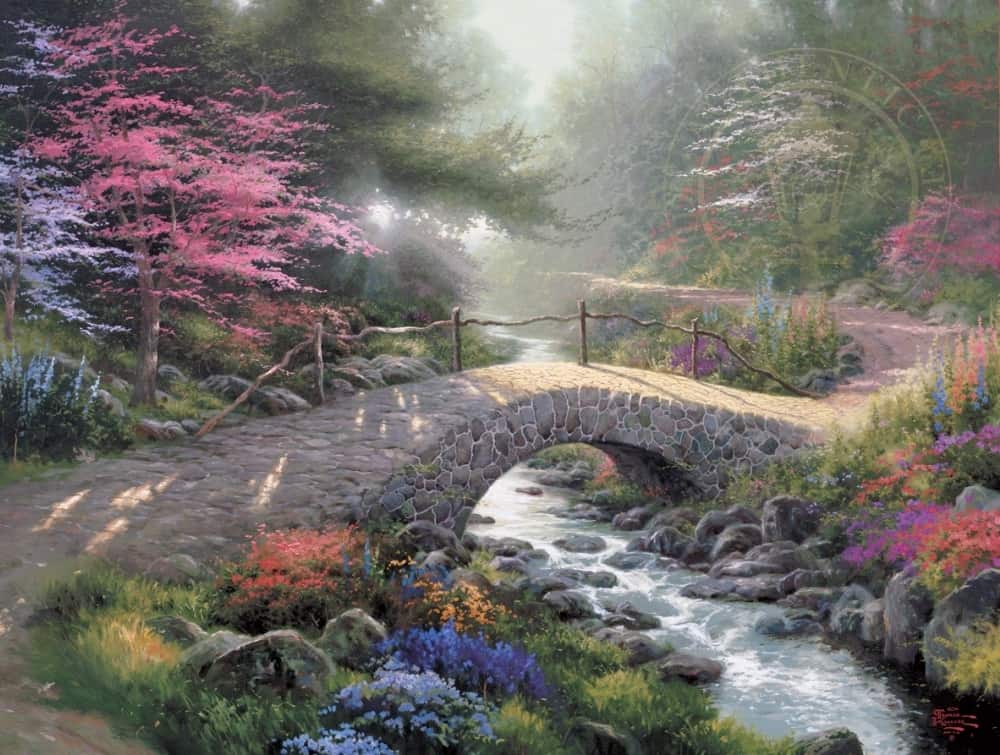 If you are looking for serene and tranquil artwork to enhance the decor in your California healing and recovery spaces, consider a visit to Thomas Kinkade Carmel, Monterey & Placerville. Our galleries display a variety of paintings to welcome your clientele and encourage a sense of peace and pleasure.
Inspirational Paintings
Whether you are looking for therapy office decor or hospital wall art, we have a wide range of paintings on canvas to help you create a harmonious, tranquil setting. For example, A Perfect Yellow Rose can convey a subtle message of friendship and joy to patients.
Or, consider Sunset on Monterey Bay, which captures a calm segment of the Monterey shoreline as the sun goes down, casting a luminous array of colors upon the peaceful bay.
Fine Art For Any Recovery Setting
Thomas Kinkade Carmel, Monterey & Placerville has beautiful fine art to improve the look and feel of any healing and recovery setting. See how our collections can invite a little more healing into your clinic, office, hospice, recovery center, and more.
Hospitals
Doctor's Offices
Nursing Homes
Cancer Centers
Therapist Offices
Rehab Centers
PT Centers
Yoga & Meditation Studios
The Healing Power Of Nature, On Canvas
Our artwork captures the splendor of nature. Many of our most breathtaking paintings focus on idyllic natural scenes, which bring peace and tranquility to those who view them. Any of our outdoors-inspired paintings would be ideal adorning a wall in your healing and recovery place of business.
View Our Artwork In Person
The best way to choose a piece of art for any setting is to stop by our Carmel art gallery, or visit our locations in Monterey or Placerville, and see them for yourself. If you think our paintings look beautiful online, you will be amazed at how much more stunning they are in person.
Our friendly and knowledgeable art consultants are always happy to help you pick the right wall art to compliment your unique decor. While you are here, be sure and ask about our 12-month, interest-free financing program. Call for an appointment or come in and experience the magic of healing and recovery paintings for yourself.