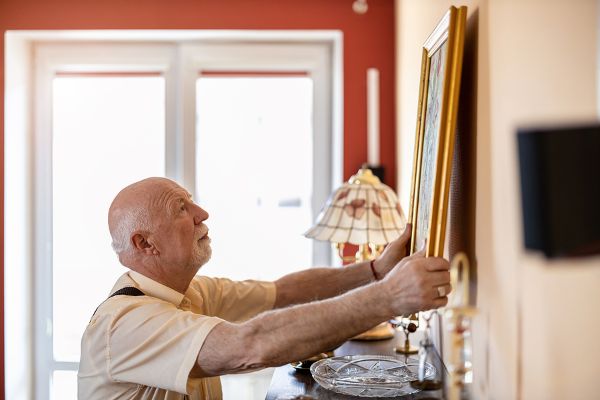 Starting and growing an art collection can be exciting for any new collector, but where do you start, and what should you be looking for.
We want to help you find the best piece of art for your home or office.
To make enriching your life through this hobby even more worthwhile, we've put together 5 mistakes to avoid when collecting fine art.
Buying Paintings In A Hurry
Collecting Artwork, You Don't Like
Maintaining Your Art Improperly
Ignoring Your Budget
Neglecting Art Insurance
1. Buying Paintings In A Hurry
We understand. You don't want to miss out on a great deal or rare opportunity to own a piece you love. A little more information can prevent your buying from turning into buyer's remorse down the road. What kinds of condition reports, valuation, and other paperwork will you get with your purchase?
Before you make a big investment, make sure to get all the details. If you're new to the industry, get advice.
2. Collecting Artwork You Don't Like
Buying paintings, sculptures, photography, or antiques that are "worth something" makes sense financially. You must remember, however, that like fashion, entertainment, and many other industries, what is hot in art today may not be worth as much as you think tomorrow.
If you don't have a place to display this new acquisition or do not see yourself enjoying the piece for its own sake, you're missing out on one of the most fulfilling reasons for collecting art.
3. Maintaining Your Art Improperly
Speaking of financial sense, remember that collecting is about more than finding and buying. You also have to keep your artwork in great shape to keep its value. Mold, pests, UV rays, moisture, and improper storage can destroy canvas, paper, paint, clay, and even metal.
Don't guess. Locate a professional preservation company to help you maintain your collection. It's also a good idea to check and rotate anything you have stored.
4. Ignoring Your Budget
One of the most common art collection mistakes is ignoring your budget or giving in to impulse buys. Before planning your auction tour or attending your next gala, get money matters out of the way. Decide how much you can really afford to spend on your collection and stick to this budget.
5. Neglecting Art Insurance
Floods, fires, shipping mishaps – accidents happen. We have car, medical, and homeowners' insurance to protect us. Why wouldn't you insure something as precious and irreplaceable as your art collection, too? Your local gallery, financial advisor, fellow collectors, or estate planner should be able to point you to a good resource.
Shop Fine Art In California
We invite you to visit our galleries at Thomas Kinkade Carmel, Monterey, and Placerville, California. We offer Limited Edition fine art for sale in a variety of styles. We look forward to helping you grow your painting collection with art you'll love to display, gift, and pass down for generations.