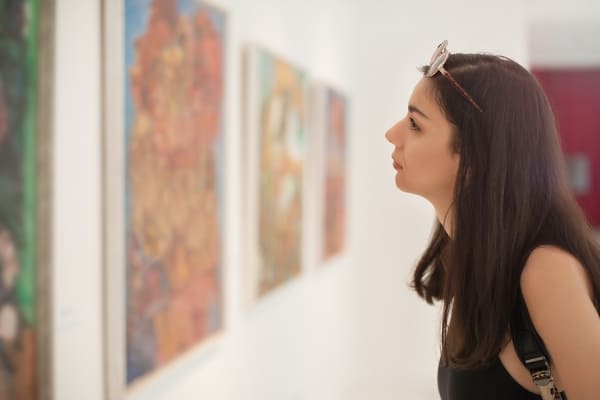 There are many exciting reasons why people make the move from art fans to art collectors. At the Thomas Kinkade galleries in Carmel, we've put together 10 popular reasons to collect paintings. We hope they will help you decide if you want to start experiencing canvas artwork on a whole new level – by incorporating them into your home and life.
To Promote Self-Awareness
For The Thrill Of The Hunt
To Build A Connection With A Particular Artist
To Express Yourself
To Connect With Other Art Lovers
For Something To Look Forward To Each Day
To Make Art More Accessible
To Support The Arts & Artists
The Express Your Unique Culture & History
To Have Something To Leave Behind
1. Understand Yourself A Little Bit Better
Do you find yourself drawn to landscapes, cityscapes, or superheroes in action? Collecting can help you discover what kind of painting speaks to you. As you decide between a variety of styles, subjects, and artists you refine your tastes and get to know yourself as well.
2. To Embark On A Treasure Hunt
Imagine the excitement of a quest for your next favorite piece to hang in your personal art gallery. Keeping tabs on the industry, hunting down the exact edition you want – art collecting can be thrilling.
3. To Connect With An Artist's Story
Every piece of art tells a story. You can spend time learning about how the artist was inspired and where the piece was painted. Follow the timeline of an artist's career and look for ways their style evolves.
4. To Tell Your Story
You may recall something from your own life that drew you to certain works of art. Maybe you visited a certain city, or grew up in a town with the same types of street views. The visual story of canvas art can connect you to moments and memories in your own life story.
5. To Join A Close-knit Community
Art collectors can be a close group of passionate individuals. Relish discussing different styles, artists, and paintings with others. Many collectors gain insight and advice about their acquisitions from each other. Enjoy swapping stories about the art in your home and the paintings you hope to add.
6. To Improve Your Day
Experience the delight of beautiful scenes whenever you need a little mood boost or to calm down after a busy day. Your collections on display are an easy way to inject joy into every day life.
7. To Enjoy Your Favorite Works More Often
As a collector, you can engage with art on a daily basis in your home. There's no need to wait until you visit a gallery or museum. You become the curator and create experiences for everyone who visits your space.
8. To Support The Arts
Fine art can only exist if there are patrons who seek it and support the creation of it by buying the artists' works. There are many studios and artists who wish to share their talent with others. Purchasing their works allows the creative process to continue.
9. To Display Your Cultural History
You can choose to buy pieces that reflect your culture and heritage. You can explore and share your ancestors and the countries they came from. Many people take pride in owning something that reveals their roots.
10. To Give Something Valuable To Posterity
It is wonderful to have something of worth to pass on to your children and grandchildren. Future generations can cherish the fine art you have discovered and displayed. Investing in Limited Edition paintings can ensure you are passing on quality and value that will last.
Start Your Own Art Collection
Let the Art Consultants at the Thomas Kinkade galleries in Carmel, Monterey, and Placerville, California help you discover beautiful paintings worth collecting. Call us today for an appointment or stop by our galleries to get started.